ISO standards are international standards for quality assurance in a particular field, issued since 1947 by the International Organization for Standardization (or ISO, for short). ISO 17100 is the standard used in the translation industry. It defines criteria and good practices for »all aspects of the translation process directly affecting the quality and delivery of translation services«. This includes provisions in the field of human (translators, revisers, proofreaders, project managers, etc.) as well as technological resources. The ISO standard also dictates that the translation process must consist of at least two steps:
Translation The translator translates the text and then reviews it again.
Revision The finished translation is reviewed by another translator, who compares it with the original and corrects any errors.
The Taia quality assurance process is comprised of no less than six steps:
1) Document analysis,
2) Project management,
3) Professional translation,
4) Translation revision,
5) Final approval and
6) Translation transfer.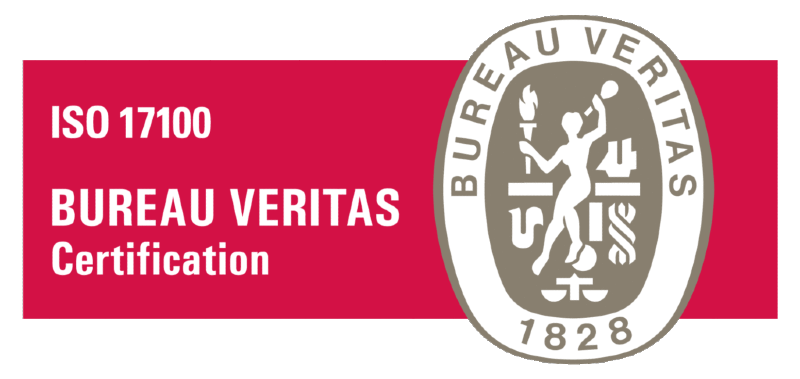 In addition, criteria are defined in the following areas:
All translators, revisers and proofreaders must be proficient in their work and have formal qualifications issued by the relevant educational institution. At the TAIA translation agency, we work exclusively with trained and experienced translators to ensure high-quality translations.
The ISO standard envisages cooperation between the client and the translation service provider. All aspects of the service (the quality of the original, the purpose of the translation, the nature and extent of the quality assurance, etc.) are agreed upon by the parties involved before the translation process begins. Prior to the commencement of the translation process, our project managers will liaise with you to determine your exact preferences.
The process of obtaining feedback
The translation service provider must have a process in place for receiving feedback from the client to determine customer satisfaction with the translation services provided. Once you receive a translation, we are open to feedback and are willing to make any desired translation corrections or improvements, putting customer satisfaction first.
The ISO standard also stipulates that the translation service provider must carefully protect the client's information. At the Taia translation agency, we guarantee the strictest protection of your personal data and do not in any way disclose it to third parties or unauthorized persons. We provide translators and other contractors only with the information they need to perform their work. As the Taia translation agency faithfully upholds the above criteria, it received the ISO 17100 certificate in 2019, which guarantees that translation services will be performed in accordance with international translation standards and that you will receive a truly high-quality translation.
See what the Taia app is all about
and what makes it so groundbreaking!
Subscribe to our newsletter, if you'd like to
read more interesting content like this.