Matija and Marko are both language enthusiasts and sailors by heart, so it's only right they first met on a sailing trip. They instantly hit it off and began thinking about starting a company together.
Marko is a en economist and an experienced entrepreneur while Matija is a graduate in Chinese language and culture but a developer by heart.
After building a successful language education centre they soon realized their clients require translation services as well.
And this it how TAIA was created.
Technology is part of our DNA
Our founders soon realized there are many solutions for companies in search of translation services, but many of them outdated and none of them a fully integrated, one-stop-shop for all your translation needs.
Traditional language service providers had not changed their processes much in recent years, so we took it upon ourselves to change this, by adopting the most modern translation technology and thus providing our clients with:
an unprecedented level of transparency,
data security and above all,
more efficient and faster translation services.
Introducing TAIA - your one stop AI assistant for translations
After two years in research and development TAIA now helps companies and individuals from around the world to translate and localize their content faster and more efficiently than ever before.
Combining the efficiency of neural language networks with our expert team of professional translators in a seamless platform with little to no human interaction, your next translation project can be handled in minutes and delivered in record time.
Automation allows us to reduce time and costs but also to ensure your translation is accurate and of highest quality.
Helping your organisation to translate content more efficiently,
while ensuring a high level of quality, transparency and security.
We aspire to eliminate language barriers and reduce the effort it takes
for people, to reach out to one another, across cultural distances.
Do you think we can help you reach more people with your service or product?
TAIA is lovingly built and maintained by: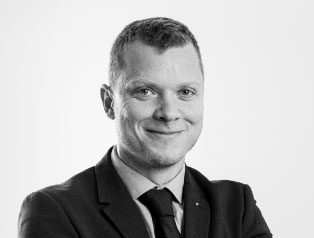 Marko is the heart and soul of TAIA. He leads the team through thick and thin and always makes sure that our work environment is fun.
He spends his free time with his family, if possible on a boat, where they create lifetime memories.
Head of Development & Cofounder
Matija is the development father of TAIA, eternally torn between computer work and working with people.
He loves tough challenges, where his resourcefulness and dedication come to the fore.
He's proud of his family, but is an experienced entrepreneur and leader at the same time. Ideally he spends his free time sailing full speed ahead in good company.
Omer has a keyboard in his hands even before sunrise. His fingers are sliding up and down the keyboard and create the greatest coding symphony.
He runs on a special fuel, which contains caffeine – his day starts with a good cup of coffee and a quick chat with his coworkers.
He uses codes as his main way of communication, as he is a true developer inside and out. With his magic dev-touch he makes everything work and look better! But Rudi isn't just an excellent coder, he's a qualified UI designer.
And no, Aj isn't a nickname, it's his real surname… How cool is that??
A man of action and networking. When he's not leading interesting and effective presentation, it's mostly likely he'll be found in the Slovenian wilderness.
Believe it or not – Miha doesn't know how to get lost in nature, as it is his second home.
Digital Marketing Assistant
SMALL. LOUD. EFFECTIVE. Just like this description.
Also, don't feed after midnight.
Head of Project Management
A graduate ethnologist and cultural anthropologist is one of the more calm souls of the TAIA team.
With her calm and controlled approach, she is a great attribute in the project management department. Always ready for last-minute projects and design challenges.
A student of Spanish and English studies, who has everything under control at all times. No project is too much of a stretch for her as she is even more resourceful than MacGyver.
She devotes her free time studying and planning the next traveling destination.
Project Manager and Translator
Tanja is a born multitasker. She's not only delivering high-quality translations, but is also an indispensable part of the project management team. 
She's always coming up with fresh ideas and that's why we love having her in our team!
An enthusiast of everything Italian … before she could speak she already communicated with Italian gestures!
Now singing is her main way of communication, consequently she's the main DJ of the office. Her positive energy brightens even the most Monday-like day.
Janik is a professional translator who also works as a sarcasm generator, when he's not yelling at his computer.
As a native speaker of the Prekmurje region he is by far the least understood member of the team. From his dialect we were able to decrypt that he likes to watch football matches in good company and with a good drink in his hand.
Need a translation into one of the Balkan languages? Well, say no more, because Irena is already half way through the translation.
Irena is the most quiet team member, that's probably why she's so darn effective! But when she does break the silence, she'll have you laughing until your cry.
Robert is a student of Slovene and English studies and is soon getting his masters degree. He joined our team as a translator and proofreader and has proven his knowledge time and time again!
Although we wondered why he's so awfully quiet, we soon figured out why … He completes his tasks quickly and very thorough. He doesn't mind helping out wherever he can and that's why everybody loves working with him.
Follow us on social media:
Do you have any questions for our team?
Want to become part of our team?
Check out all the open job positions at TAIA.