It will not only introduce us to new opportunities, but will also help us perfect our fundamental technology.
Read further to learn how we intend to upgrade our service and which features you can get most excited about!
Who did we receive the startup investment from
In 2019, Taia received its very first startup investment of EUR 200,000 from the Swiss venture capital fund AlpVent AG.
In October 2020, we obtained an investment of EUR 1.2 million from the Fil Rouge Capital fund.
What do we plan to do with it?
We will reveal the ideas exclusively after the following two sections.
How do we solve problems with lengthy and costly translation projects?
By automation and applying deep machine learning technology.
Did you know that during the conventional translation process, at least 13 e-mails are exchanged in order to place a final order?
Imagine the sum of all the response time needed…
According to a survey we've conducted with our clients, the most valued features of our translation services are speed and quality.
One of our main goals always was to shorten the order process by automating it and shorten the duration of translation projects by assisting translators with A.I. technology.
If the order is placed via automated Taia Project Manager, a translator can start working on it within a few minutes – which definitely calls for shorter delivery time!
We also wanted to ease the workflow, reduce redundant work and boost the productivity of the companies that prefer in-house translations. We've managed to do that by providing translators with our easy-to-use Taia's technology, Taia CAT, supported by translation memory. Most importantly, we keep your files safe throughout the whole translation process due to the high confidentiality our cloud service offers.
Why is translation memory so essential for faster and more efficient translation?
We've already posted a blog on this subject, which you can read here.
To summarize: the more you translate with Taia's technology, the more can its fundamental translation memory learn from the translation process of your uploaded text. This means that it will remember pairs of sources and translated texts and reuse them in your upcoming translation projects when you will need them. 
It is vital for us to offer you a strong localization service. You should strongly prioritize it, because localization is one of the key factors that will decide upon your global success. Or your failure, if you neglect it like those companies did.
What do we plan to invest in?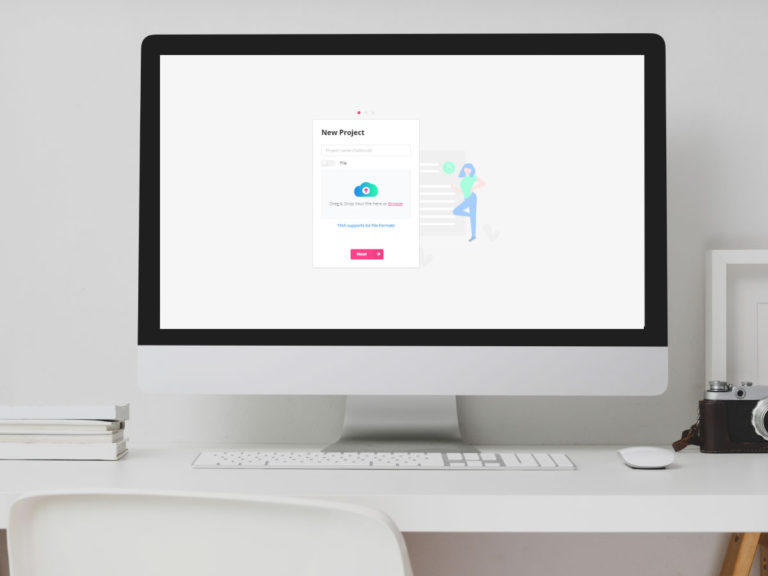 At the moment, our business is mainly B2B-oriented, meaning that we mostly work with companies that need translation and localization on a regular basis. We could say that the prevailing part of our clients covers manufacturing companies that export on a global scale, e-commerce and life sciences. Even though our services are now mostly used by European companies, we are kicking off our plan to offer our services all around the world. Due to the startup investment, this will be much more realizable.
For starters, we've already achieved a milestone that keeps rolling: we've moved our headquarters to London, UK. But we definitely don't plan to stop there.
We believe that introducing a new SaaS product to the market will definitely open countless new opportunities. For now, we've estimated to dedicate 30% of the startup investment into further software development of the platform. The other 70% are specifically intended for growth of Taia. A startup investment like the one we've received can really move the needle for our company.
That's why we are also really excited about onboarding new team members. We are seeking a number of talented and experienced individuals who would help us scale the company with contemporary ideas and approaches. We've come to the stage of development where our founders and current developers need an extra set of hands. Therefore, we are looking forward to welcoming a more experienced team of software developers and their team leader.
Part of the Taia platform is a CAT, a tool that's currently still in development and will later on help translators. While we're getting ready to release a closed-beta version, we can tell you it's a cloud-based CAT tool with NMT pre-translations, TM management and other features you might expect from a CAT tool, but with a twist that we'll share once the tool will be available to the public.
How do we perceive the future, intertwined with machine translation?
To sum up, we would like to share some words from founders of Taia, Matija and Marko:
Did we successfully convince you that our services are just perfect for your company's translation needs? Don't hesitate to contact us and sign up for free!
Subscribe to our newsletter, if you'd like to
read more interesting content like this.