Your written material should stand out. With help from our proofreading specialists, you'll have perfect content that sounds natural, with no errors.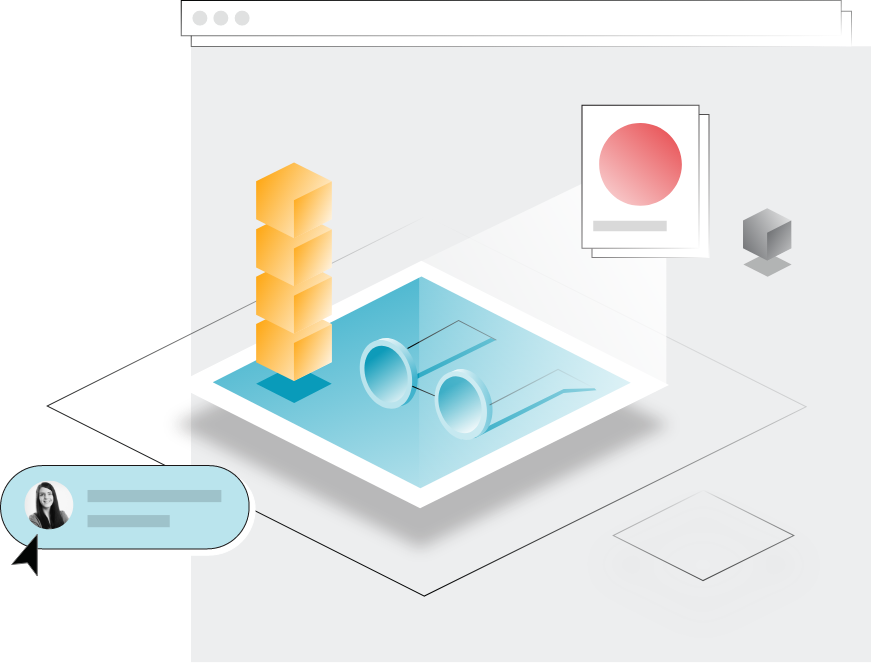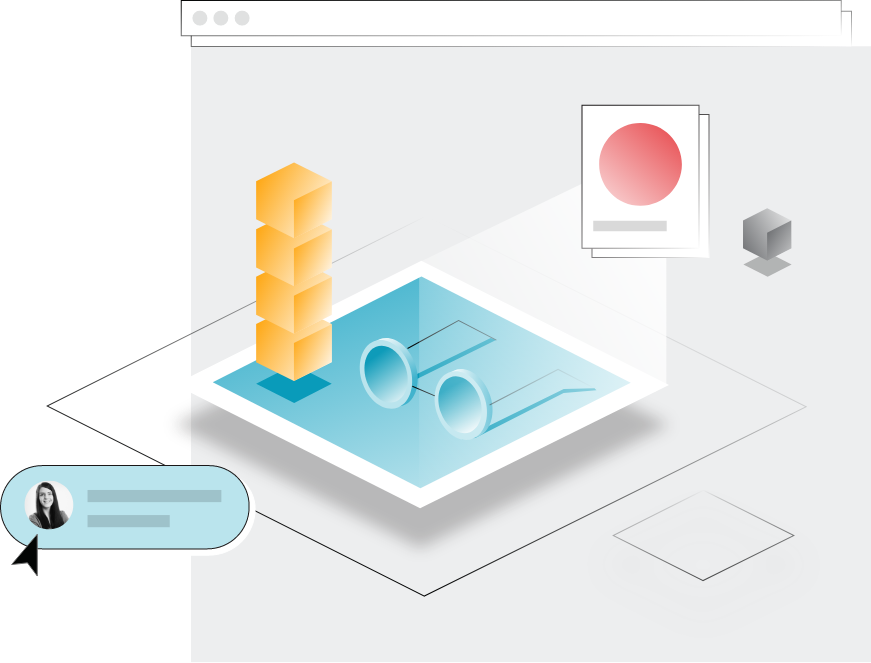 Highly skilled
in 20+ fields
Language specialists with hands-on
industry experience.

Safe and
reliable
We protect your data and the
information in your documents.

96+ languages
covered
Our proofreading services cover more
than 96 languages.

Special requests
welcome
We always listen to our customers and
deliver exactly what they wish.
When does your business need proofreading?
Your business should consider proofreading if the content isn't written by a native speaker. 
This content may range from email copy, to product manuals, website content, business documents, marketing material and more.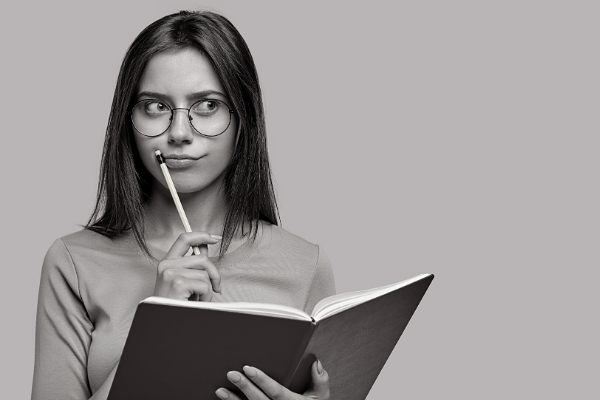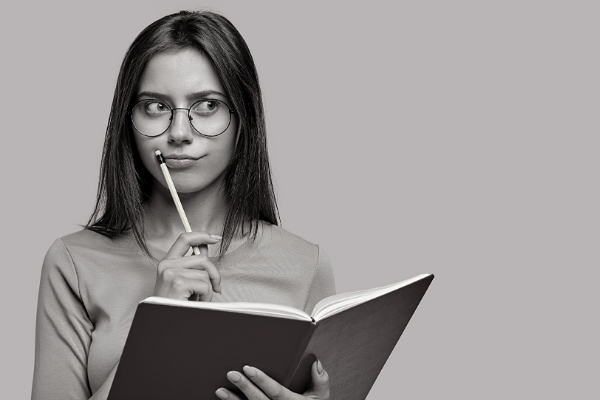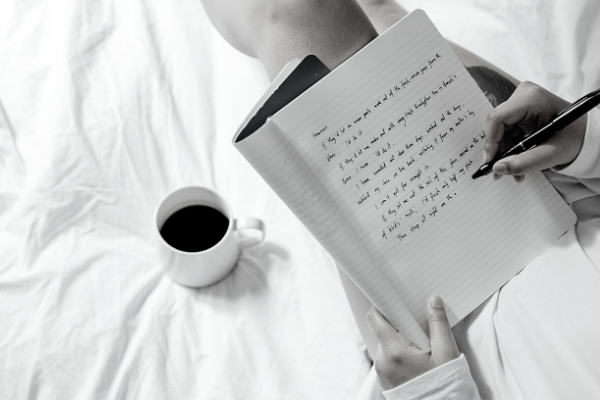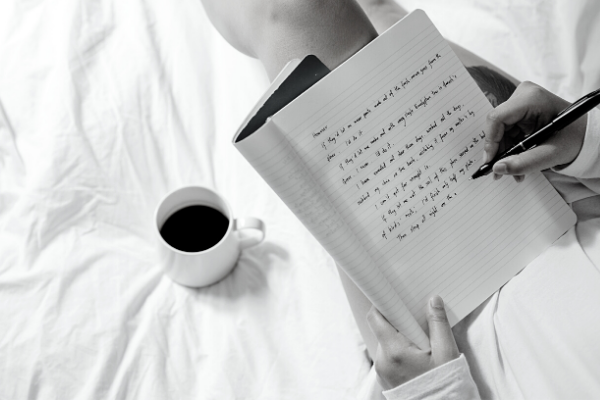 Maybe you've written a blog, a book, an article, a manual or promotional content, and naturally want to have it proofread before it is seen by the public. Or perhaps you're a business owner with an in-house writing team, but you want to be extra sure your text is absolutely perfect.
Perhaps you're a PHD student or an academic about to publish a journal article, dissertation, or term paper and you require proofreading to ensure your text is error-free.
No matter what content you need proofread, Taia offers professional services at an affordable price.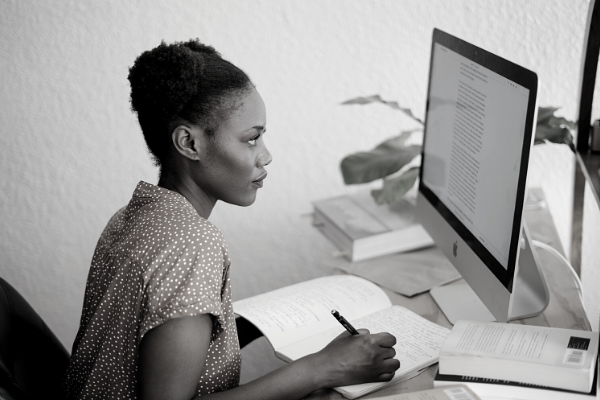 Choose Taia for accurate and affordable proofreading
Taia's translators, proofreaders and editors are qualified in over 20+ fields:
We carefully select the right proofreader and native speaker for the field you require. From grammar to terminology – Taia experts will handle it all. We ensure all potential errors are removed, and review the style and consistency of your content.
All our professional proofreaders are fully proficient in their respective languages, and knowledgeable in their fields of expertise. Every team member has hands-on experience in various industry fields, meaning they are familiar with the terminology and versatile in writing styles.
In addition, Taia's platform ensures your file formats are preserved and that you receive your content exactly as you prefer it.
Speed, Efficiency, Precision and Affordability
Taia's platform ensures fast and affordable proofreading for businesses, academics, and authors. By combining the best that modern, AI-assisted technology has to offer with experienced and dedicated professionals, we deliver reliable proofread texts, quickly.
We only provide the best quality to clients. Proofreading is not just about correcting errors. It's also about making your messages clear, polished, and engaging.
Need a tailor-made project? Look no further than Taia. Our language professionals have extensive experience in writing, proofreading, and copy-editing for a variety of published content, so we can guarantee a high standard of work.
Our proofreading and editing services are also always transparent, so you can monitor the progress of your project at every step. The final document will be delivered by the agreed upon deadline every time. 
What does a proofreader do?
Proofreading is more than simply eliminating mistakes. It's all about taking your spelling, grammar, and overall writing style to the next level. With a professional Taia proofreader, you get someone who will assist you to use the language to its full potential.
We define four main types of proofreading: proofreading and editing, structure check, clarity check, format check, and citation editing.
Proofreading is the most popular service as it's the most comprehensive. It means the proofreader/editor will check your almost-final text, eliminate all the mistakes and inconsistencies, and provide additional feedback to help you understand the edits and become a better writer yourself.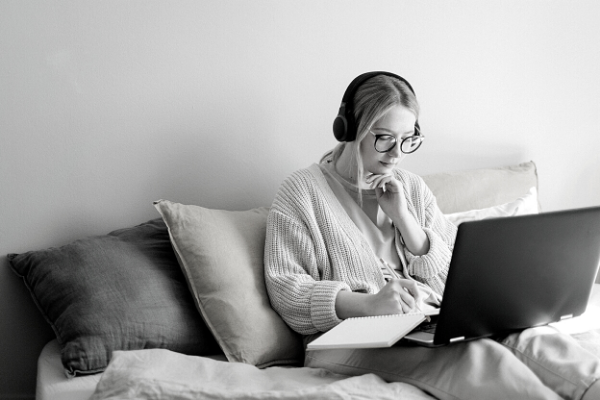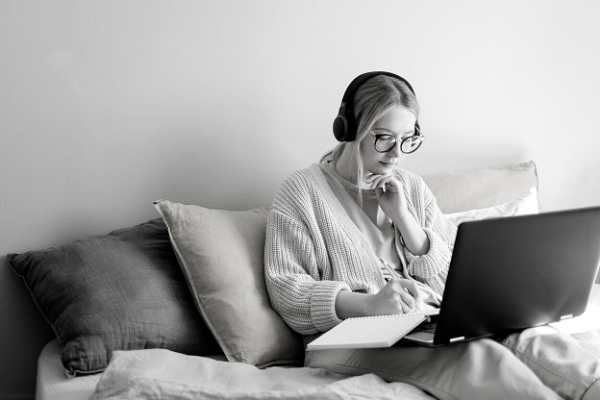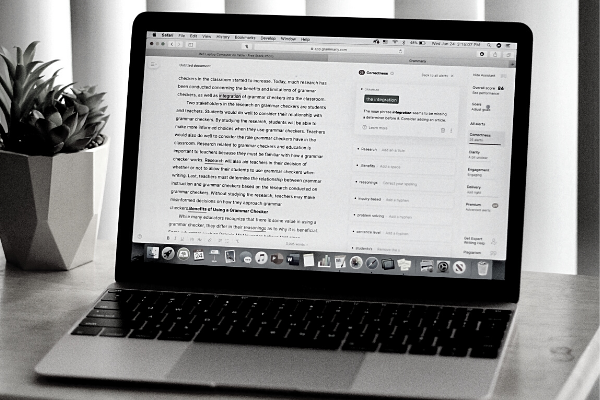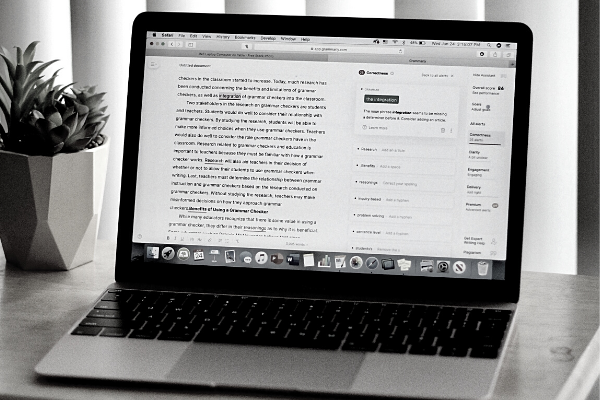 The most common errors a professional editor/proofreader is looking for, are spelling, punctuation, grammar, and syntax. This covers the most basic mistakes like wrong spelling or commas, quotation marks, hyphenations, or periods in the wrong places; and it also touches up sentence structure, verbs and tenses, prepositions, word order, and other inconsistencies that are most common when someone is writing in a language that is not native to them.
Then, the proofreader/editor also takes care of the more nuanced grammatical and style rules, such as tone of voice, redundancies, passive, and active voice, etc. Should any details be unclear, your proofreader will contact you to make the right style- or content-related adjustments.
Structure check is what follows proofreading and editing, and, like the name suggests, is designed to help you evaluate the order in which you are presenting your information. With your main goal in mind, you can examine if the structure of your document is fully supporting this goal, and if the content is properly focused and free of any inconsistencies or repetitive details. This step is usually recommended for studies, research and similar academic papers.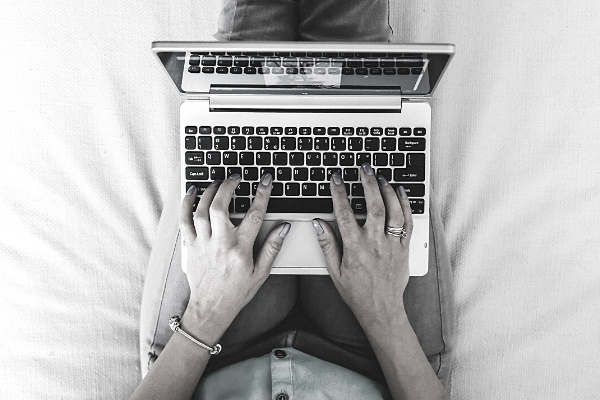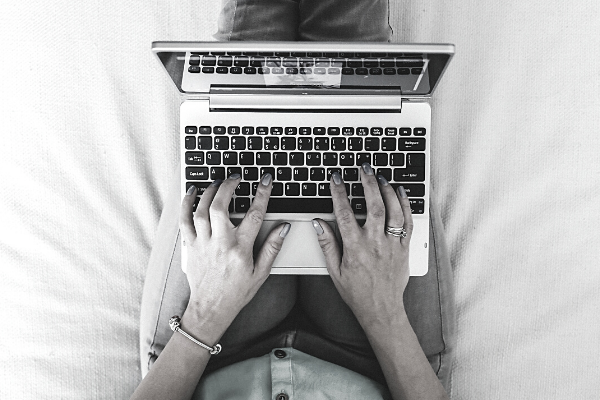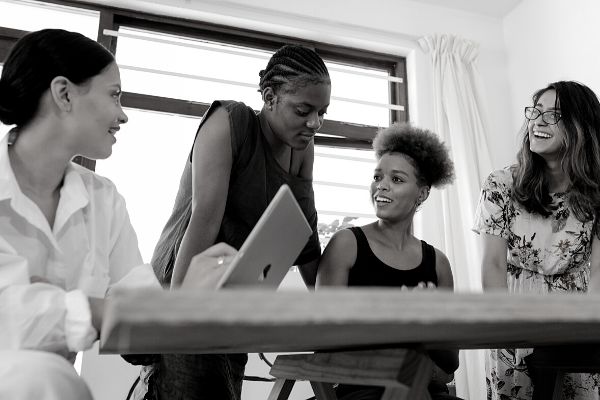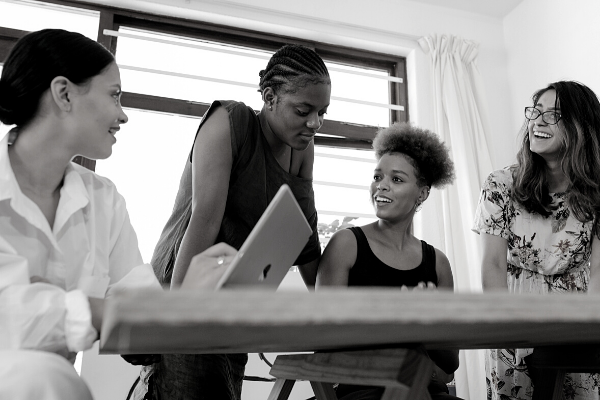 Clarity check, on the other hand, is quite popular with marketing, creative and promotional texts that tell a story. If you need to present a clear and compelling argument, a clarity check will help you evaluate how well you've described your concept. It is also useful for, say, legal arguments or student theses, where the logic behind the idea is particularly scrutinised.
Format check is generally an add-on for proofreading and editing service, as it entails the editor making sure your document is properly laid out – that the pages are numbered, that all tables are listed and formatted, that headers and footers are consistent, and the cover page is inserted, if so required. With large volumes of content (for example, with PhD theses), this kind of attention to detail is extremely valuable.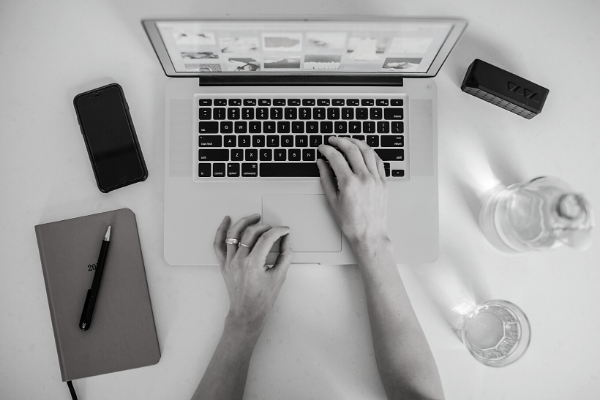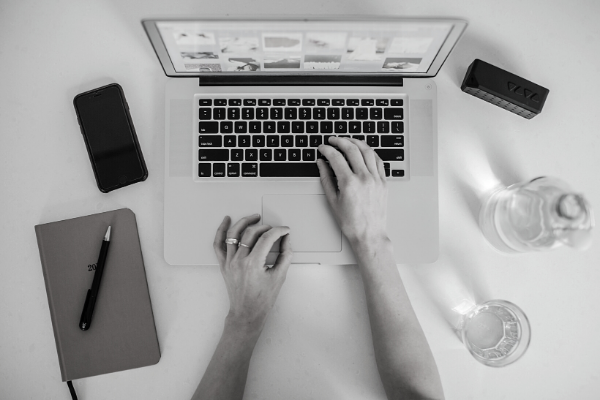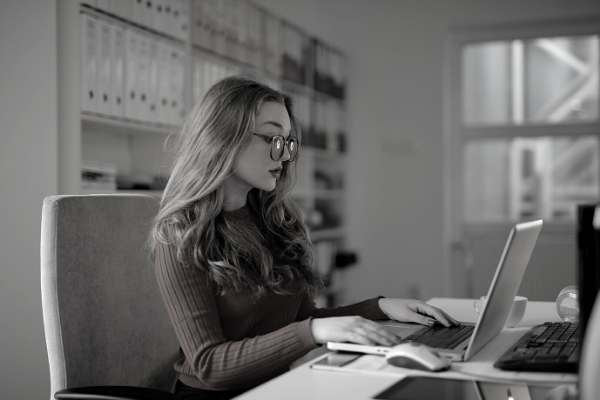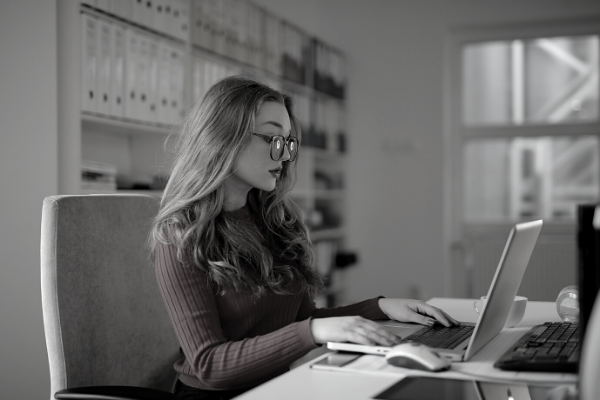 Citation editing is an academic favorite. It means our experts will enhance your text with whichever reference style you require and provide you with timely feedback if you're missing any sources or have provided an incomplete reference list.
Order your ideal proofreading service now
Working together with us is seamless from start to finish. Simply upload your document, select the language you need it proofread in, and the date you need it done by. Don't worry about the file format – we work with over 70 different file formats.
We'll send you an estimate with no hidden fees, and only once you confirm it, the work begins.
The Taia platform will pair you up with the best person for the job, and they will make sure you get a finished document in record time.
Taia is ISO 17100:2015 Certified
We are very proud of our ISO 17100: 2015 ISO Standardized Translation Certification, which we obtained in 2020.
ISO 17100 defines the roles of the translator, their technical resources and the quality of service. It also outlines the best practices for translation companies in order for them to ensure communication between clients and the translator for all completed tasks.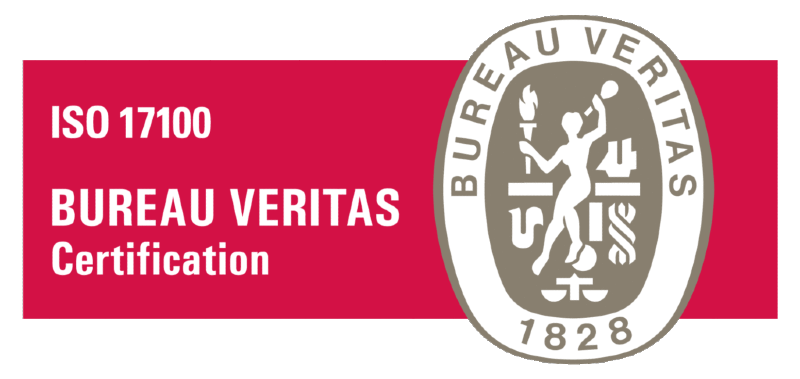 Translator Competency
All Taia translators demonstrate the five specific competences outlined by the ISO: translation competence, linguistic and textual competence in source and target languages, competence in research and processing, cultural competences, technical competences, and domain competence.
Translator Qualifications
All Taia translators have a certificate of competence and five years of documented professional experience. Similarly, all translators and revisers have sufficient knowledge in the field of the texts they translate.
Minimum Standards
All translations are subject to revision by a reviser.
Communication between the client and Taia
We put emphasis on effective communication with you to ensure that the translation meets quality standards. This means that we work with you to understand the relevant requirements, including the quality of the target text, and it's characteristics. We come to an agreement with you on the style of the translation that is required before the translation begins.
Feedback Process
Taia uses a client feedback process to better understand how satisfied you were with the work we have done because our goal is to always keep improving!
ISO 17100 states that data protection requirements must be met. Taia protects your data with integrity. Read our privacy policy here.
Frequently asked questions
Proofreading is crucial when you want your written content to be impeccable. A proofreader doesn't just correct grammatical errors in the final product, but takes your text to the next level, making it seem like it was written by a native speaker who is also a subject matter expert.
Revision is the first step after the translation is finished, whereby the linguist checks the content in order to ensure that the message of the original has been conveyed properly. After the revision is done, proofreading comes next. The proofreader takes a look at the translated and revised target text to make sure it is stylistically correct and tweaks it slightly so that it will sound even better to a native speaker.
Proofreading is more than simply eliminating mistakes. It's all about taking your spelling, grammar and overall writing style to the next level.
Make sure your text is impeccable!