We are Taia and our mission is to make translations easier for everyone – translators, companies and individual clients. Recently we received substantial funding, which gave us a considerable boost and paved our path toward realizing our ambitions when it comes to developing our products and conquering new global markets. 
We are looking for a motivated and proactive person with experience working in an international environment. With company branches in London, Ljubljana and Zagreb, you will have a range of interesting challenges on your plate. 
You will be responsible for the administrative and financial aspects of all three offices – all the while looking after our Ljubljana headquarters as well as the well-being of our employees. By no means do we expect you to know the ins and outs of the financial, legislative and administrative specifics of the UK or Croatia; however, we do expect you to have a genuine desire to learn about and explore these domains.
What your duties will look like: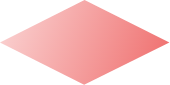 Why would you want to become a part of our team?
We are a tight-knit, young and vibrant team. We believe that our company culture of putting people first is our greatest advantage. We strive to create environments in which all employees can find a sense of belonging. Everybody in our company is treated equally, there is no hierarchy, and every idea has merit – it doesn't matter if it comes from an intern or our CEO. We are driven, we believe in our product, and we are always ready to go that extra mile to make our clients and vendors happy. We also strongly believe that work should be fun, and we aim to support each other no matter what. Would you like to learn what our employees have said about our culture?
Apply for the job by filling out the form below.