Students / beginner linguists
Taia is offering beginner translator jobs, which is perfect for students and linguists with up to 1 year of experience. We're not only looking for translators, but revisers and proofreaders too. No matter the language combinations, everyone is welcome to apply for the position!
We're also offering the possibility of an Erasmus+ internship for students.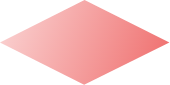 We are an LSP designing our own translation app and CAT tool with a focus on AI-assisted work. Our regular TEP workflow usually entails 3 steps:
1. MT post-editing,
2. Revising,
3. Proofreading.
Our in-house team consists of high-performance linguists, project managers, developers and marketing and sales experts, and we are currently expanding our base of freelance linguists who will conquer the industry with us.
Students and beginners - this could be the beginning of something great!
Please select all language combinations you translate in. If your language isn't on the list, select "other" and write them down in the "tell us more about yourself" section.