Taia is offering freelance jobs for translators, revisers and/or proofreaders with some experience, but feel like they have some more space for learning opportunities. Every language combination is more than welcome, especially if you're interested in mastering a specific field of expertise.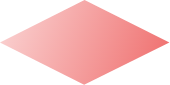 We are an LSP designing our own translation app and CAT tool with a focus on AI-assisted work. Our regular TEP workflow usually entails 3 steps:
1. MT post-editing,
2. Revising,
3. Proofreading.
Our in-house team consists of high-performance linguists, project managers, developers and marketing and sales experts, and we are currently expanding our base of freelance linguists who will conquer the industry with us.
If you think you're an intermediate linguist , searching for new challenges, fill out this form and apply for the job:
Please select all language combinations you translate in. If your language isn't on the list, select "other" and write them down in the "tell us more about yourself" section. Don't forget to upload your CV, certifications, a copy of your diploma and references, if you have them. Please indicate your desired rates for manual translation, MT post-editing, revision and proofreading.