It would be a simpler world if businesses didn't have to worry about their ROI (Return on Investment). If they could just have an endless budget, no restrictions and the money would keep flowing in. But that world doesn't exist. All businesses should be monitoring and be concerned with their ROI. Your translation ROI shouldn't be any different.
Here's how to improve your translation ROI in 6 easy steps.
#1 Multilingual SEO and Improving Your Translation ROI
Ensuring your site is multilingual has proven repeatedly to make a positive ROI in businesses. It is something backed by research.  Studies have shown that 50% of non-native speaking English countries "rarely to never" do online shopping if the website is only available in English. 
And for B2B companies, 80% of respondents say they are more likely to purchase if the website is in their language. So, having a multilingual site is important to your ROI in general.
To improve your translation ROI, ensure that your multilingual site is optimized for SEO. If customers can't find you in their language of choice, what's even the point of translating your site. Right? So, to see good translation ROI ensure you translate SEO titles and meta descriptions. And partner with a platform that can ensure your content is optimized. And accurate!
#2 Split Test Titles and CTAs to Boost Your Translation ROI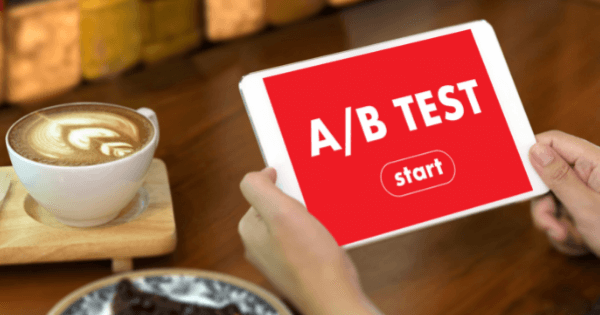 If you have ever written any content for any platform, chances you have agonized over the titles, call-to-actions (CTAs), and copy.
The same with translations. You may agonize that the translation is just right for your market. Or perhaps you employ transcreation to do just that. 
But to ensure your translation brings ROI, we suggest you split test your headlines and CTAs to see what version resonates best. If you have the time and resources, you can even A/B test the content. But split testing is a great way to improve your translation ROI.
If this is daunting to you, don't worry there are services and platforms to assist you. Just let your translation partner know that's what you want.
#3 Be Strategic About What You Translate to Improve Your ROI
In the perfect world, we would recommend that you translate and localize all your content. Because we know the positive impact this has on businesses' ROI.
But we know sometimes your business only initially has "x" amount of budget allocated to translation. If this is you, we recommend that you create a translation strategy and not just make decisions on a whim. Or because you see your competitors are doing it. Decide what markets and categories you must prioritize and then expand as you can.
Just having a strategy in place will help your translation budget stretch further. And see you improve your translation ROI.
If you need help identifying what you should focus on, Taia can assist with a demo and guidance. 
#4 Using Technology to Boost Translation ROI
If you have done some research or dabbled in translation, you may have heard of Translation Memory (TM) and Machine Translation (MT).
Machine Translation helps bring down costs significantly. And it is quicker than traditional, human translation. Translation Memory in some cases saves businesses between 30% and 40% in cost and even more so in time. As the business cliché goes "time is money". So, using technology like MT and TM will help you with your translation ROI.
#5 Using Translation Management to Improve Translation ROI
Having a Translation Platform or Translation Management System largely automates your translation process.
Instead of you having to send your content to a person via email, they download the content, review it, and analyze it. Then work out how much the project will cost, and manually send this to you. And you approve it before the translation process starts.
A Platform like Taia or Translation Management System means you upload your content directly. You get a near-instant quote and once you approve, the translation process starts immediately. All your documents are also always available and stored securely. You can manage costs simply. And you can have all the decision-makers and project managers in one place to review and approve. This allows you to scale your translation efforts with ease.
The ability to organize your projects and users;
The time you save;
The ability to upload files, have them translated and downloaded already formatted; and
The fact that all your business' translations are saved in one platform will improve your translation ROI and efficiency.
#6 Minimizing Internal Costs to Improve Translation ROI
Many companies do not evaluate their internal resources when it comes to time and effort spent on translation projects. This is because companies see their staff as "fixed" costs. So, they don't think that staff can impact their translation ROI.
But take a step back. If your internal team members spent less time on translation projects, what could they be rather doing to impact your bottom line? 
Instead of having them waste hours copy-and-pasting content to translate it, or spending hours reformatting translations, they could be working on other projects. 
Like, take the Taia Platform. Your team can upload translations in over 70 plus file types, self-translate, or outsource it to our team. The translation comes back in the correct format and at the exact quality level, you require. And that will impact your ROI.
There are certainly a few things that can help you improve your translation ROI. Some may be simple, but sometimes it is the answer square in front of you that makes the biggest difference.
How Can Taia Help You Improve Your Translation ROI?
Taia is a translation platform but also a partner to businesses. We help businesses with their translation ROI.
Whether it is assisting with translating a website into multiple languages. Or helping businesses localize marketing content, assisting businesses to develop a translation strategy, or using technology to improve ROI. 
With the Taia platform, all projects are stored in one place. The status of each project is clear, and quotes are near-instant. The platform helps your staff save time so that you can smartly allocate resources.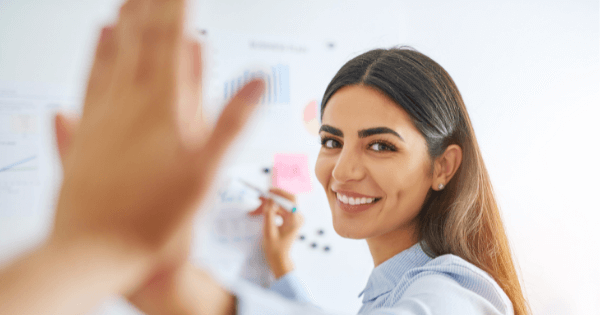 But don't take our word for it. Allow our sales team to give you a demo and show just how much you can improve your translation ROI.
Taia is based in Europe but has specialists based across the world. We specialize in translation across all industries, continents, and over 97 language pairs.
Sign up to our platform for free for intuitive learning, or book a demo with our team in your time zone.
Liked this content?
Get notified when we publish something similar.
* We don't spam your email or share it with anyone!