Knock Q4 out of the park: break your sales records by using localization!
The Corona crisis has devastated many industries, but the e-commerce sector seems to be completely immune to it. Sales are going through the roof – and there is no better time to ride this wave and try to expand your business to foreign markets than now. With localization you can do that really fast and efficiently.
Join the panel discussion with international localization experts to learn what is localization and how it can help you to adapt your website and online shop to specifics of any foreign country. Our speakers will tell you how to make your foreign buyers stay on the site longer and how to localize the whole buyer's journey, so your international buyers complete the purchase seamlessly and you bring up your conversion rates.
We will hold a panel discussion with a Q & A at the end. Localization experts Adam Wooten, Črt Podlogar and Matija Kovač will answer relevant questions, address most common pains and struggles companies face in the localization process and provide you with a wide range of solutions and best practices.
Co-founder at AccuLing & Associate Professor of Translation & Localization Management at MIIS
Adam Wooten has vast and especially versatile experience working in all areas of the translation and interpretation industry. He has worked as a court interpreter, an in-house translator, a translation project manager, an interpreter coordinator, a translation technology instructor, VP of sales and marketing, country general manager, and director of automated solutions. He currently teaches translation technology courses at the Graduate School of Translation, Interpretation & Language Education, part of the Middlebury Institute of International Studies at Monterey and previously taught similar courses on localization and technology at Brigham Young University. If all that isn't impressive enough – Adam is also a co-founder of AccuLing, which gives expert linguists and managers all the tools needed to deliver rapid, reliable, accurate, and cost-effective translations.
E-commerce marketing manager at SENSILAB
Experienced digital strategist, consultant and speaker who has more than 10 years of international experience in website development, digital marketing, CRM/ERP integrations, analytics and e-commerce sales. He has a proven track record of working with big online retailers and e-commerce businesses in international markets, where he was responsible for website development, improvement and optimization of conversion rates on more than 100 websites. He is specialized in discovering and analyzing the strengths, weaknesses and limitations of digital platforms and channels and finding new opportunities for e-commerce businesses.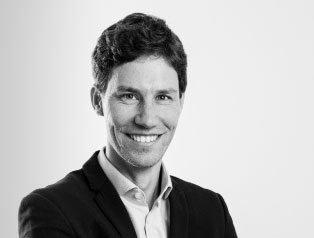 Co-founder and development manager at TAIA Translations
Our very own Matija Kovač is a graduate of Chinese language and culture, language enthusiast and a developer by heart. With more than 6 years of experience in a classical translation agency, he has gained a deep understanding of most common client pains and has merged this knowledge and his passions into our product – TAIA. Backed by his amazing team, he is now on a mission to revamp the translation industry and help many companies around the world to translate their texts, documents and websites easier, faster and more efficiently than ever before.
Free registration closes in:
Introduction (5 min)
Panel discussion (45 min)
Live Q&A (15 min)
Some of the examples of questions we will answer:
What is localization and how it can help you?

Why can COVID-19 epidemic be a great time for your global expansion?

How can you help local buyers to find your website?

How to make foreign customers spend more time on your site?

How to prevent international buyers from leaving the site before completing the purchase?

How to get high conversion rates for international site visitors?

How to adapt your online shop for a global audience?

…and many more.
What are you waiting for, apply for this FREE ONLINE webinar now!
Do you have any questions you want to be answered during the webinar?
Ask us anything you want to know and we'll do our best to give you an answer during the webinar.
In case of any uncertainties don't hesitate to contact us!