There are a lot of ways to transcribe audio or video content. Choose a professional transcription service to deliver the best results.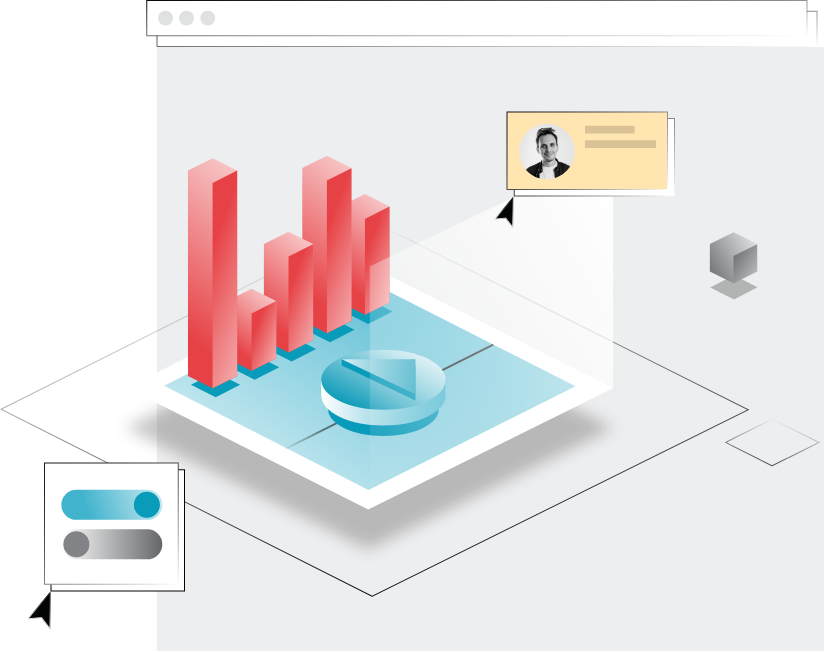 Reach more people
with your content
Transcribe your content and effectively
cover more markets and media.

Starting at 0.9 €
per minute
0.9€ per minute for any of the 90+
languages we offer.

Quick
delivery
Our technology enables us to deliver
translations up to 4-times faster.

Everything you need in one place
We have a transcription + translation
package available.
What is a transcription service?
Transcription means converting audio or video content into written form. That way, it can be presented more flexibly, and to a wider audience.
The Taia transcription service covers both word-for-word transcribing, and additional editing by removing unnecessary parts of the speech such as "ummm" and similar interjections. Simply tell us what you'd like, and you'll get a quick quote.
Taia accurately transcribes a wide range of content
Transcription is best left to a professional, as many existing (machine) transcription tools offer unreliable or inaccurate results. Our transcription service offers a fast turnaround, competitive prices, and covers pretty much any audio and video content:
If you require a translation along with your transcription, it is no problem for us to arrange a package deal.
When is transcription needed?
There are plenty of reasons and scenarios as to why you'd need your content transcribed. Some of them are completely technical in nature while others can benefit your business.
Transcribing for translation is usually the first step of every process. The language expert who handles the translation works with a document with all the necessary time stamps and other fine details. Once the transcribed document is prepared, the content can be translated into as many languages as you like.
Transcribing audio for closed captions or subtitles has become widely accepted in the age of social media and streaming videos. Closed captions are popular even without translation, simply because some viewers prefer watching videos on mute.
Transcribing video to increase its shareability is also a "hack" currently gaining popularity. Adding a transcript to a video is said to improve its number of views since some people prefer to skim through the text before they decide whether  to click on the video. Another factor is search engine optimization (SEO), as added transcripts can be more easily indexed by search engines, and you have more opportunities to rank for keywords – especially long-tail keywords.
Transcribing for people with disabilities is a staple for modern businesses. By making your content accessible to blind and deaf people, or people with hearing or visual impairments, you strengthen your corporate social responsibility as well as grow your potential audience. Users with disabilities can use screen-reading technologies or read the text, all thanks to a transcript.
Transcribing audio for voice-over work is widely used in film, advertising, and corporate settings, since the final audio must be synced with the video, thus requiring a document with the correct timestamps.
Transcribing for professional reference usually means an audio or video document is transcribed verbatim for whatever legal, technical, or business reason (say, for legally binding statements).
These are of course only the most common examples. You can get as creative as you would like with your content. For example, you can take your most popular video, transcribe it, and transform it into new content for your e-mail marketing, promotional brochure, or social media infographics. Once you have audio, video, and text, the combinations and applications can be practically endless.
How do you create an audio transcription?
The transcription process could be relatively straightforward, or complex, depending on the intended use of the transcript. Therefore, we recommend discussing the project prior to its beginning, and clearly defining your needs. After all, the complexity of the project also dictates who will be handling it, and what the deadlines are.
First, we will discuss if your transcription needs to be time coded. Will it be used for subtitling or voice-over? In that case, the project will be more time-intensive, as our transcriber will need to meticulously write in the time codes while accurately transcribing the material.
If no time codes are necessary, the transcriber has a relatively simpler task to complete – translate the speech (audio and/or video) into text.
Frequently asked questions
Usually content gets transcribed word-for-word and, if needed, goes through editing by removing unnecessary parts of speech (such as "umms and ahhhs" and similar interjections).
Audio transcription is the process of converting spoken content into written form. This includes various recordings that include audio – from podcasts to university lectures.
There are plenty of reasons and scenarios as to why you'd need your content transcribed. Some of them are completely technical in nature while others can benefit your business.
Interested? Contact us and let's talk!