Free demo of the Taia app!
Want to know how Taia can help you? Get your content translated in the highest possible quality
and manage all your translation projects within one platform!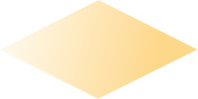 We're inviting 10 selected companies in the finance sector to join us for a free demonstration of our translation platform.
Taia is an all-in-one translation platform, supported by the latest technology. We optimize the translation workflow – not only for our translators, but for our clients, too! 
If you want to know how we can help you reach new customers world-wide in a cost-effective manner, reserve your seat now!
The free demo will take place on Friday, the 12th of March at 11.00 GMT on Zoom. 
You'll receive the link to the meeting via e-mail, right after you fill out the form below.
May any question occur before our meeting, you can contact us and we'll gladly answer to all of them!