Live and remote interpretation services
From simultaneous interpretation during a business meeting, to interpretation at a large conference, interpreting services are an important part of everyday communication. Having a skilled native speaker interpret or sign your message on the spot is essential in getting your message through to everyone involved.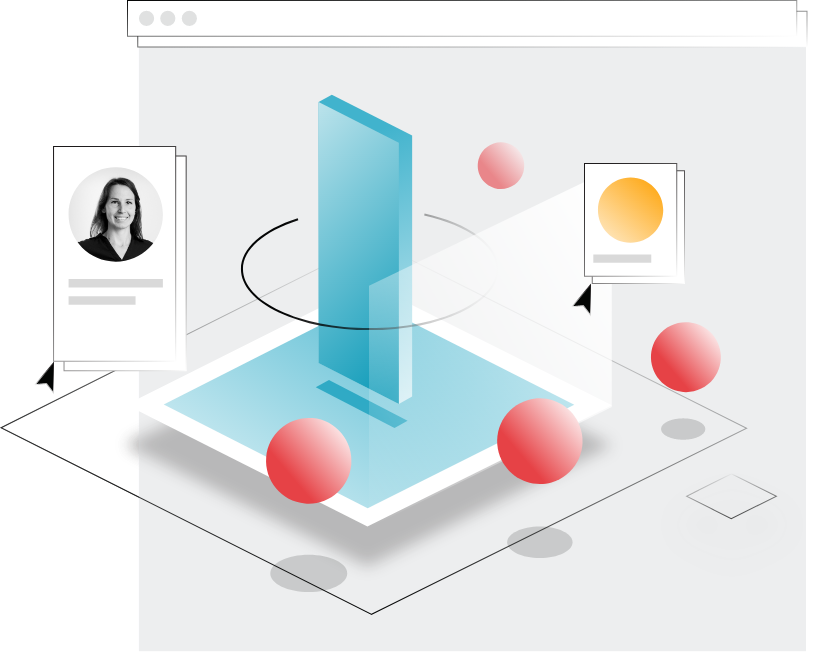 Interpretation is the process of conveying meanings between speakers of different languages. Depending on your event or project needs, you can choose from several different types of interpretation. The two most common methods are simultaneous and consecutive interpretation.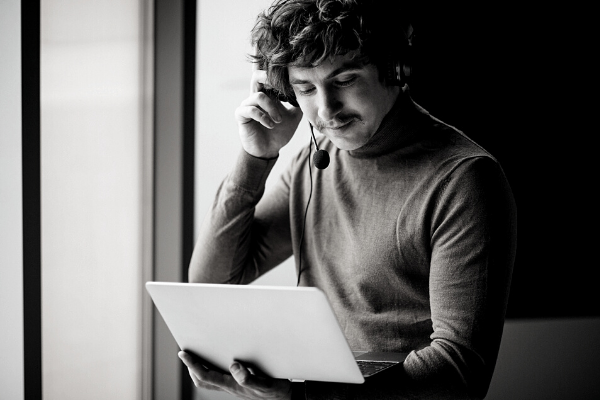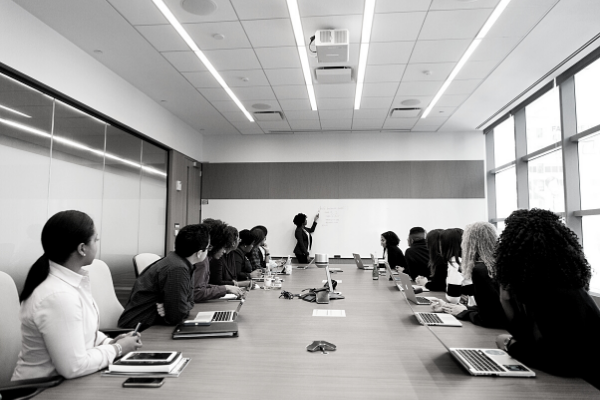 Consecutive interpretation means that the speaker and interpreter take turns. After the speaker finishes their thought, the interpreter transfers the meaning into another language.
This kind of interpretation is usually suitable for smaller groups or events, where an accurate translation and a personal touch is required. Consecutive interpretation is also a natural fit for court interpreting, medical discussions, and similar settings.
Simultaneous interpretation, on the other hand, means that the speaker and interpreter speak almost at the same time. The speaker does not take breaks for interpreters, so they have to interpret on the spot and transfer the message as quickly and as understandably as possible.
This kind of interpretation is more suited for (large-scale) conferences, general assemblies, or meetings, where a lot of information must be effectively delivered in a short amount of time. It also works very well for lectures, presentations, or even informal settings such as parent-teacher conferences.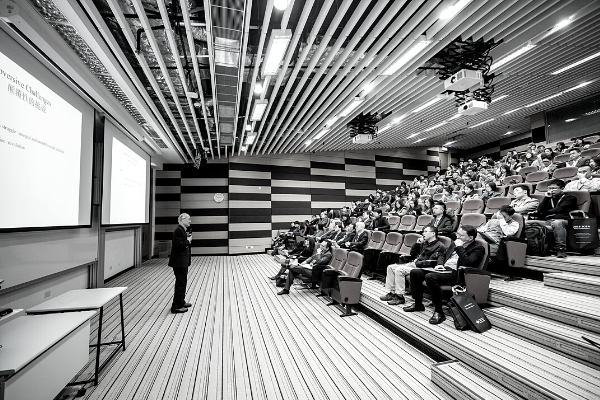 Why do you need a professional interpreter?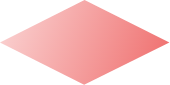 Many clever sayings from around the world warn us about the dangers of miscommunication. Not properly understanding one another can lead to complications, and sometimes even end business or political relationships. 
It is therefore paramount that you accurately convey your message – and an expert interpreter is the right person for the job. Our interpreters are skilled in a variety of interpretation types, including sign language (more on that below). What's more, we take great care in hiring people with diverse experience in all kinds of sectors. That means you can work with an interpreter who understands your business and your target audience, thus assuring the interpretation process will run smoothly.
Sign language, whispering, and sight interpretation
Taia also offers "special" interpreting services such as sign and sight interpretation, and chucotage or whispering. This form of interpreting is usually done in smaller settings, and describes the interpreter listening to the speech and whispering the message to the listeners.
On-site or remote interpretation – what's the difference?
With most meetings and sessions moving online, so has the interpretation process. Still, some meetings take place on-site. The Taia team can arrange both versions of interpretation services. 
On-site interpretation means the trained interpreter is present at the event in person. This form of interpretation covers consecutive interpretation, simultaneous interpretation, chuchotage (whispering), sight and sign interpretation.
Video remote interpretation covers both simultaneous and consecutive interpretation. All we need to discuss is the scale of your event, language combinations, and numbers of interpreters needed. Sign language interpretation can also be done  by remote video. 
Over the phone interpretation can be arranged and we can also adapt to your technical requirements and preferences – our services include setting up the technical equipment required for interpretation.
Frequently asked questions

Choose Taia for your next interpretation project. Contact us and let's see what would work best.