Localization is easy, meet Taia.
Grow your brand faster, with quality translations
The Taia platform makes managing translation projects simple.
Professional, fast AI-assisted 
translation services
are now a at your disposal.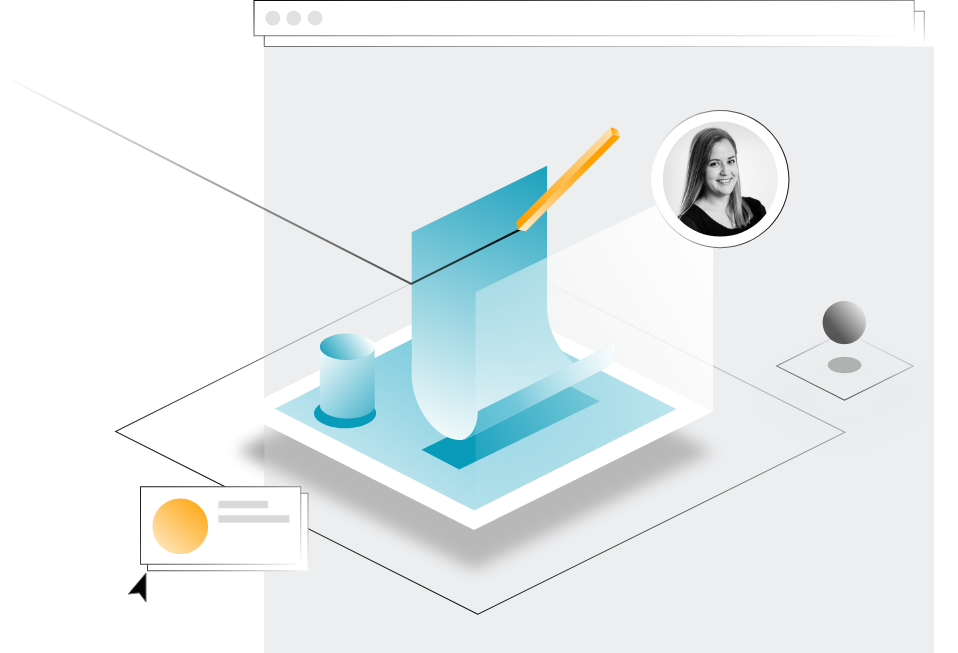 "I like using Taia because it's easy to submit and track translation requests, with clear pricing and timescales provided from the outset. This enables me to manage my own workload effectively and to offer clear pricing and timescales to my own clients…"
Rachel Roche @Roche Legal
Seamless Management of Your Translation Projects
Managing translation projects can be a full time job, but it doesn't have to be that way. The Taia platform helps you manage the process seamlessly. Simplify your localization and focus on what matters most to your business.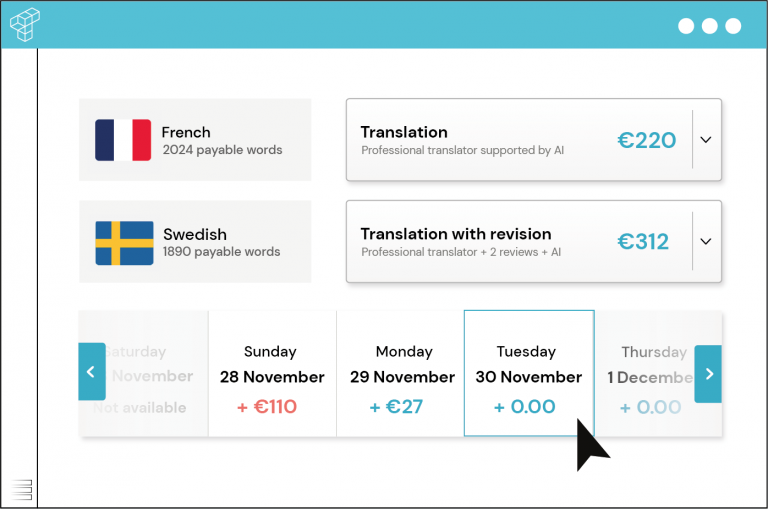 Simplified Project Creation
Create a new project in three easy steps
1. Choose your source and target languages and drag and drop your files.
2. Select the quality tier that matches your needs and your budget. 
3. Pick a delivery time that works best for you.
It's as simple as that.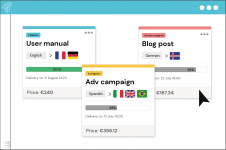 Streamlined Communication
Cut out email comms and order translations in real-time.
Since the platform is operational 24/7, you no longer need to wait for someone to respond to an email for the translation process to begin. 
There are no back-and-forth emails,  and everything can be managed within the platform so that everyone is on the same page.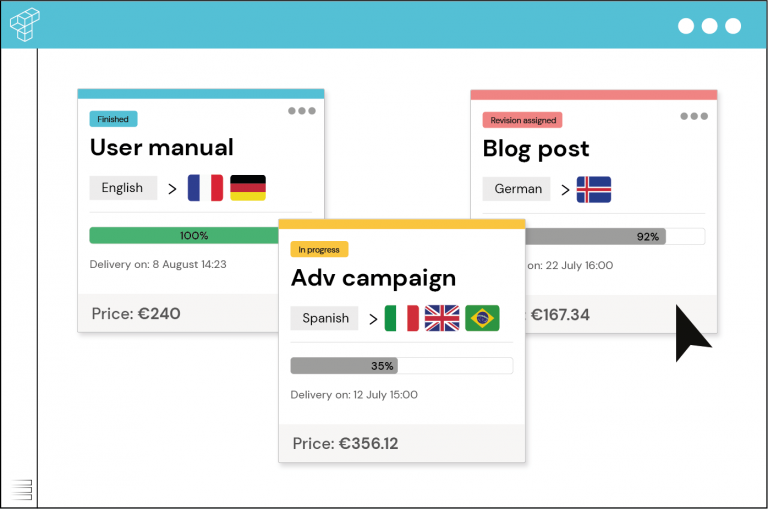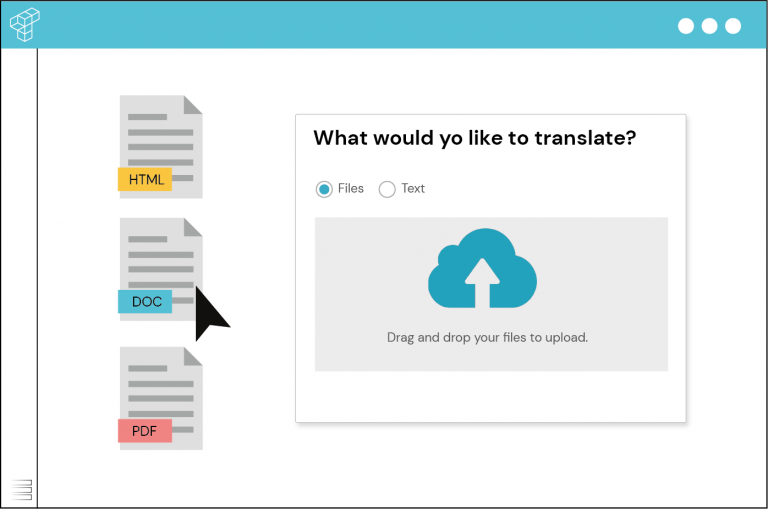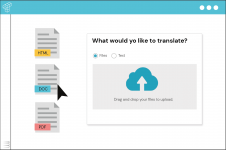 Stay on Top of Your Projects
Keep track of your projects at a glance.
From the Project Management dashboard, you can see exactly what the status of your project is, whether it is in progress or completed, or if it's in draft mode and is yet to be ordered. At a glance, you can stay up to speed. No need to contact individuals in your team or Taia for status updates.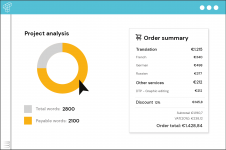 Select Individual Access Rights
You have control over your teams and what they can do on the platform.
Not all your members require the same level of access to projects. Perhaps they only need to view the projects, while others may need the ability to order projects or manage billing. You can easily manage individual roles in the platform and decide which team each person is assigned to.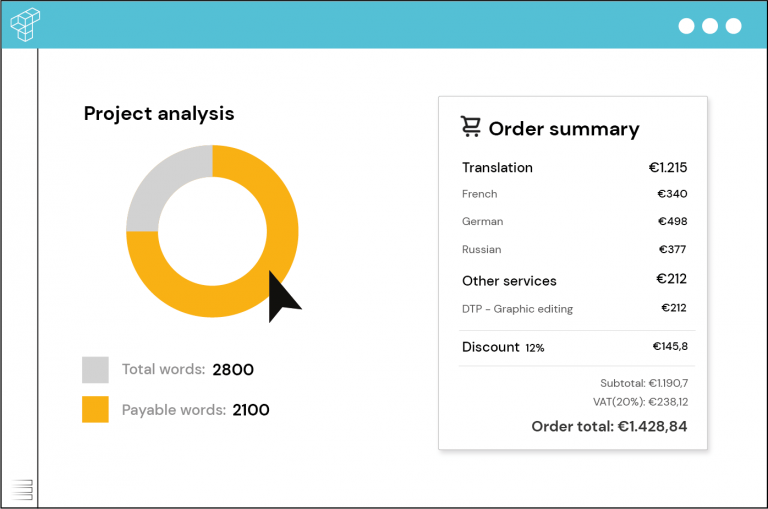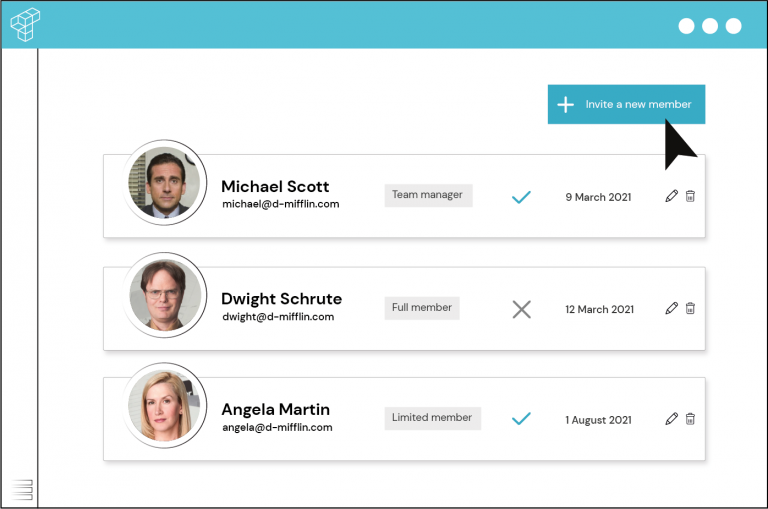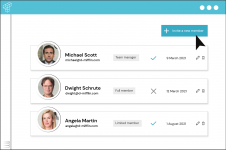 Interface Personalization
Effortless interface customization and filtering.
Manage the Taia platform interface to view your projects by grid or list view. Easily filter projects by teams, project status and dates, making finding and sorting your projects simple and saving you valuable time.
Ready to Join These Amazing Brands Today?​
The Taia Platform Makes Online Project Management Easy
Get access to a full range of project management capabilities.
Exceptional Project Management Support
We have a 99% customer satisfaction rate.
Even though our platform and project management capabilities are straightforward, our Project Management team is always on standby, ready to assist you with questions or dispense advice.
Have multiple users and teams on one platform. Separate projects, billing and user roles – all in one space.
The Taia platform offers a range of language services, making the translation process a cinch.
Increase your productivity and never miss a deadline again with our delivery date feature.
In case we haven't covered it all...