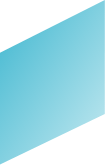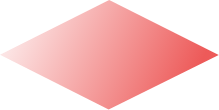 Cookies are little text files that are saved on your computer or mobile device when you visit a website. The information recorded in a cookie is unique to your account or browser, allowing the web server to give a personalised online experience to you, making it quicker, simpler, and more enjoyable.
Cookies can be used for a number of functions, depending on the sites on which they are put; they can be used as a way of information authentication, to monitor sessions, or to store particular data about people visiting the server.
There are two types of cookies that can be used:
Permanent cookies – These are cookies that are saved at the browser level on your access devices (PC, mobile, and tablet) and are utilized every time you visit a certain website. They are commonly used to tailor navigation to the user's preferences, allowing us to give a more personalized experience.
Session Cookies – These are transient cookies that are stored in your browser's cookie file until you close your browser. These cookies collect information that is used to evaluate site traffic patterns, helping us to identify problems and give a better surfing experience.
Cookies set by the website owner are called "first party cookies", while cookies set by parties other than the website owner are called "third party cookies". You can to find out more about cookies on this site.
3. Yes, Taia uses cookies
Like any other website, Taia translations uses 'cookies'. These cookies are used to store information including visitors' preferences, and the pages on the website that the visitor accessed or visited. The information is used to optimize the users' experience by customizing our web page content based on visitors' browser type and/or other information.
4. Which cookies do we use?
5. How do I manage my cookies?
All browsers allow the user to decide whether to accept, decline or delete cookies, which is done by selecting the appropriate settings in the browser. You can set cookies in the "options" or "preferences" menu of your browser.
The following links provide an overview of how to manage cookies on your browser: