The Four Quality Tiers Explained
Understanding your options is the first step to ensuring the success of your translation project. Taia offers four major quality tiers, and here's what they entail:
1. Machine Translation / AI-Only
What it is: This is an entirely automated service, optimized for quick translations.

Best for: Simple tasks where speed and budget are the main concerns.
2. Basic Translation
What it is: This takes machine translation up a notch. The text is reviewed and corrected by a professional translator.

Best for: General, non-technical content that requires a human touch for readability.
3. Translation with Revision
What it is: After translation, the document undergoes a second round of review by another expert.

Best for: Business documents, marketing materials, and any content where precision is key.
4. Translation with Revision and Proofreading
What it is: The ultimate quality tier, where your translated document is reviewed not once but twice, before undergoing a final proofreading to give it that extra native touch.

Best for: Legal documents, medical research, and other high-stakes content where accuracy and tone are critical.
How Quality Tiers Impact Price and Delivery Times
With each increase in quality tier, expect a corresponding rise in both price and delivery time. This is an investment in accuracy and peace of mind. For critical documents, a higher tier is often more cost-effective in the long run.
Consistency Across Projects
One of the benefits of sticking to a particular quality tier across multiple projects is consistency. With our smart Translation Memory, the more you translate, the more you save on both time and money.
Your Dedicated Project Manager
When you start working with Taia, a dedicated Project Manager will be assigned to you, ensuring that all your projects meet the highest standards and consistency level.
Understanding your needs is critical when selecting a translation quality tier. We're always here to guide you in making the best choice for your project.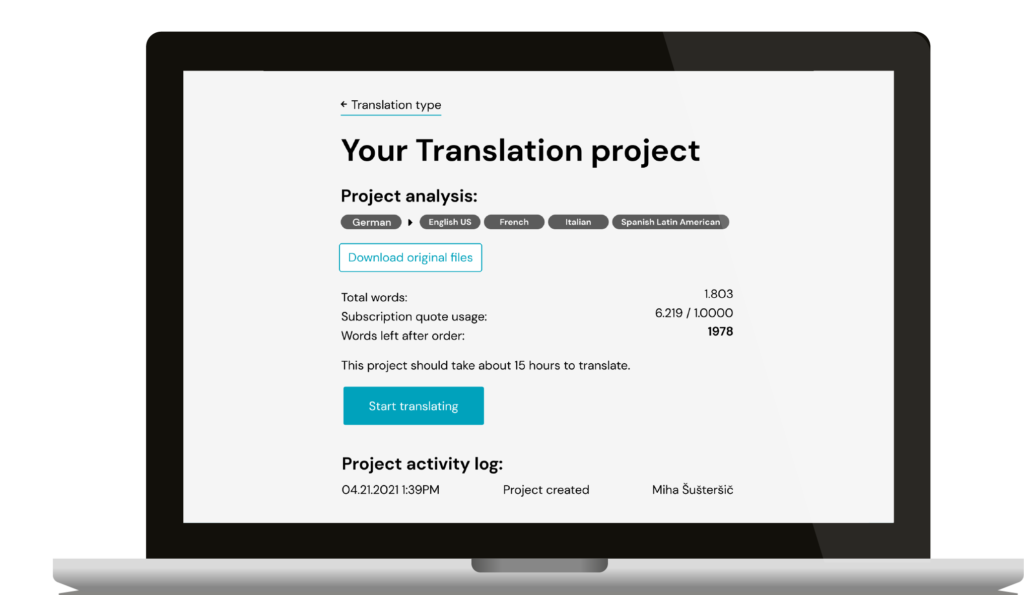 Ready to put this knowledge into action?
Schedule a demo today to explore which quality tier suits your requirements.