Catapult is designed with you in mind. You might not be a professional translator, but you need to translate content regularly. Whether you're part of an in-house team, a marketing pro, a legal guru, or a student working on multilingual projects, Catapult can supercharge your translation process.
What Can Catapult Do for You?
Translate 3x Faster: The standout feature of Catapult is speed. With Catapult's pre-translation, you can get your content translated up to three times faster than doing it manually. Time is money, right?
Simple Subscription: We're all about making your life easier, so we offer a free trial of up to 2000 words. Try it out, and when you're convinced (which won't take long), choose from our affordable monthly subscription options.
Seamless Project Creation: Creating a new project in Catapult is a breeze. It's just like setting up any other Taia project. Select your languages, upload your files, and specify the subject matter—easy peasy.
Pre-Translated Content: The magic starts here. Taia segments and pre-translates your content using advanced AI. But that's not all—it also learns from your previous projects via Translation Memory. It's like having a language-savvy assistant.
Effortless Editing: You're in control. Review and edit translations segment by segment. Correct machine translations, ensure proper formatting, and stay consistent with the original text. Your content, your way.
Tag Integrity: Don't worry about formatting mishaps. Catapult preserves your file's formatting by placing tags exactly as they appear in the original text. Your final file will mirror the original, down to the last detail.
No Copy-Paste Hassles: Bid farewell to manual copy-pasting between different tools. Catapult handles all the technical details, giving you more time for content quality.
Getting Started with Catapult
Ready to unleash the power of Catapult? Here's how:
Start a Subscription: Begin by clicking on the Catapult button in the main left-hand menu. Don't worry, we offer a free trial of up to 2000 words so you can take Catapult for a spin.
Create Your Project: Setting up a new project is a breeze. Select your languages, upload your files, and specify the subject matter—just like you would for any Taia project.
Pre-Translated Content: Taia works its magic, segmenting and pre-translating your content, even using your Translation Memory for added precision.
Review and Edit: Now it's your turn. Review and edit the segments, ensuring accuracy, proper formatting, and tag integrity. Your content will shine.
With Catapult, you're not just translating—you're translating smarter and faster. It's like having a translation assistant at your side, helping you breeze through projects with ease.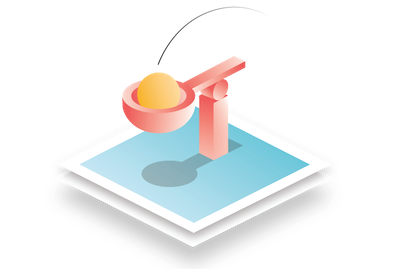 Ready to unlock the full potential of Taia with Catapult?
Try it today and experience faster, more efficient translations.
Watch our video tutorial [to be posted] for a step-by-step guide.