Catapult vs Microsoft Translator: Discover the best Microsoft Translator alternative.
Microsoft Translator can help you with basic translation tasks while Catapult can help you get ahead of your competition. Experience a better localization workflow with Catapult and connect with your global audience today. Read on to find out why Catapult is the best Microsoft Translator alternative on the market.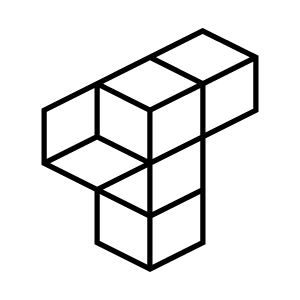 Catapult is a modern online translation tool that was designed for businesess who translate in-house and need to produce high-quality content fast and cost-efficiently. Its integrated translation memory, ability to preserve the formatting & design of your documents, and its autocomplete function all contribute to help you translate up to 3 times faster than you normally would.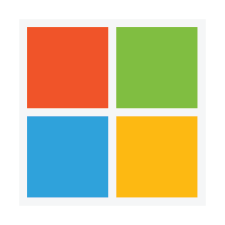 Microsoft Translator is a multilingual machine translation service developed by Microsoft Corporation. It is a part of Microsoft Cognitive Services and is integrated across its various products. The service offers text and speech translation through cloud services for businesses and currently supports the translation of 87 languages and 12 speech translation systems.
Comparing Catapult and Microsoft Translator
More than 70% of internet users spend the majority of their time on websites in their own language. If you want to get ahead of your competition, you have to speak the language of your audience.
Microsoft Translator can help you translate, but Catapult can help you stand out. Read on to find out why Catapult is the best Microsoft Translator alternative.
"I have been using Catapult as an individual. Some sentences are already fully translated, while others need just minor corrections. The translation takes half the time compared to before."
Ana Višković Jureč, Web shop manager @Mali Zakladi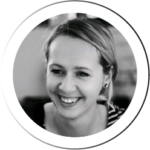 Why Catapult is the best Microsoft Translator alternative
We offer a wide array of services to help you exceed your business potential.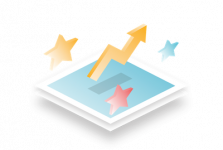 Cat tool built for businesses and teams of all sizes and industries. Whether you need to translate a website, a marketing campaign, an art project, some internal documents, a mobile app, an essay, or even subtitles, Catapult helps you manage your translation process as smoothly and as efficiently as possible.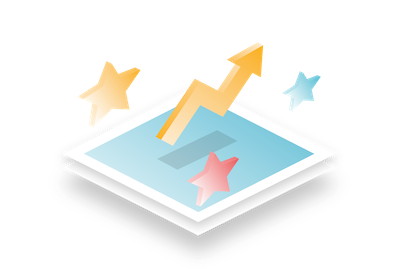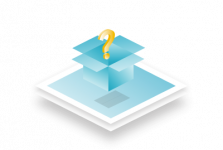 Stop wasting your time on formatting & design
There is so much more important stuff to do than converting your documents… All this just to get them ready for translation, not to mention all the redesigning that comes after the translation is done.
We've got your back this time! No need to spend time redesigning and formatting your documents anymore. Catapult keeps your document in the same format and design, safe and sound, ready to download. Don't waste your time doing all this redundant work – start using Catapult instead!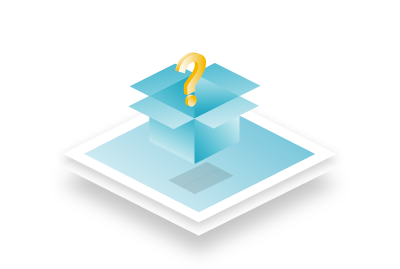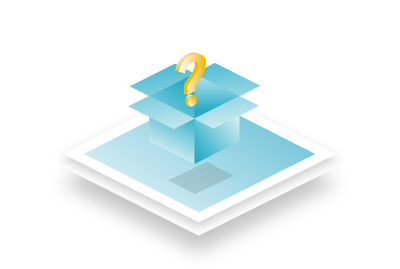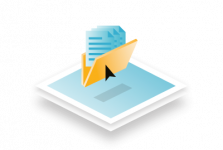 Support for 64 File Types
Catapult supports 64 different file types, letting you upload documents of up to 150 MB. It works with all the most common document types, like DOC, DOCX, HTML, XLSX, PPT, TXT, RFT, IDML, SRT, ODT, WIX, and many more.
No need to worry about the right file type when working with Catapult. Simply drag and drop your files and when you are done, download them in the same format. It really can't get any easier than this.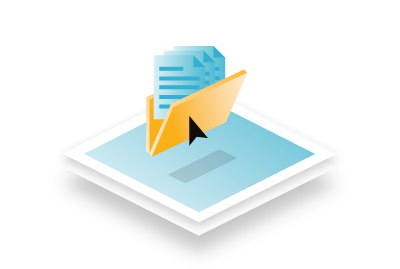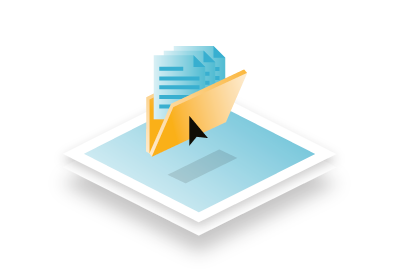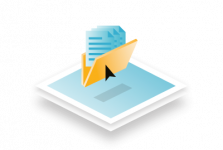 Outsource your translations to the professionals
When times get tough and there is not enough time to translate in-house, we've got you covered!
Our team of professional translators is here to help! We will help you translate faster, more efficiently, and cost-effectively.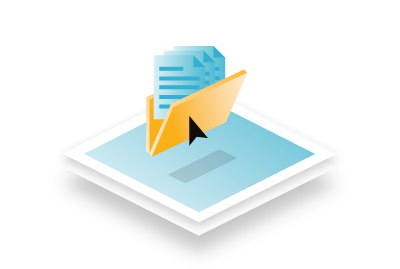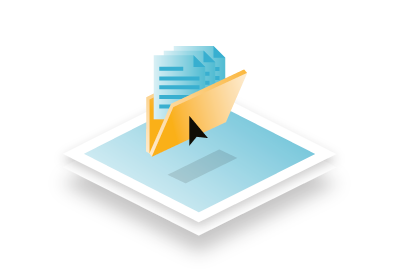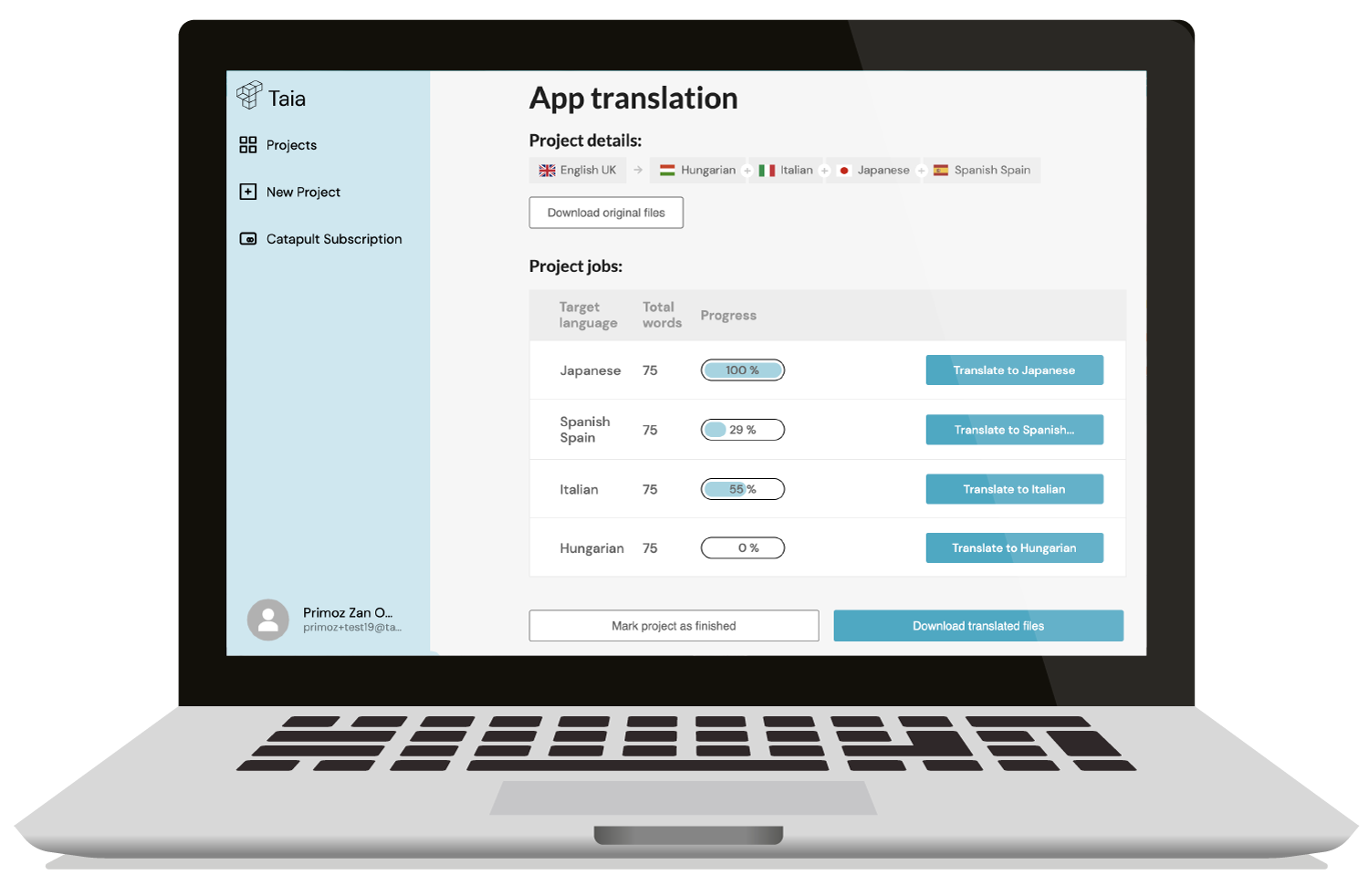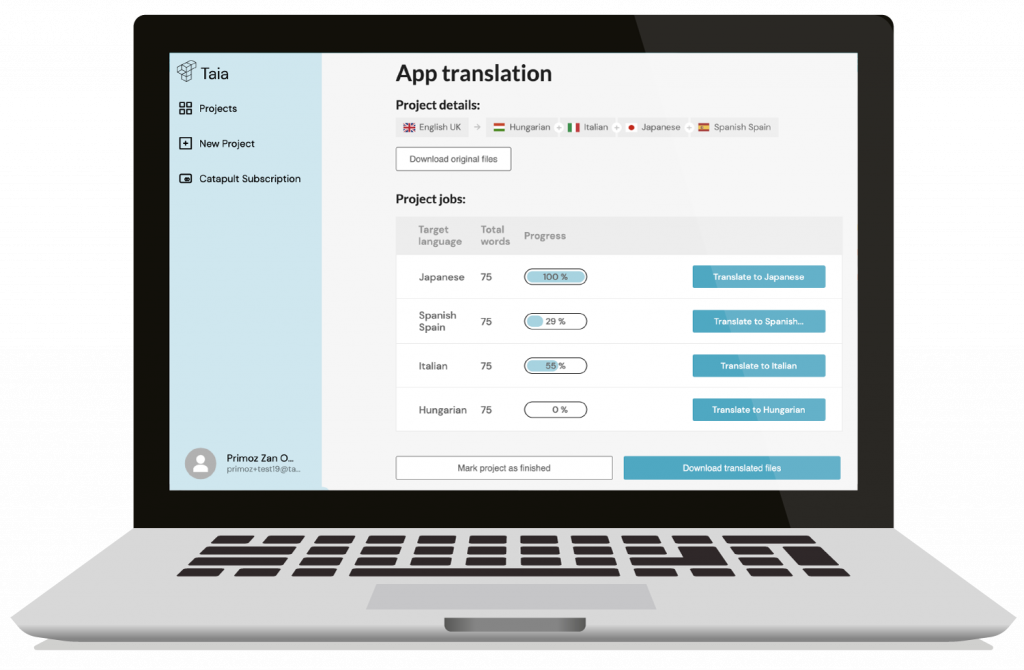 Take Catapult for a test ride!
And see for yourself how much time can you save.
"Translating really becomes a game with the Taia platform, as it still maintains the charm of this fine craft by allowing you to search for the best language collocations, play around with meanings, compare and analyze while at the same time sparing you the "manual" labour that is normally associated with typing. The translation also retains the format of the original. This way, the translator can really focus on polishing the fine nuances of syntax and semantics and ensure that the end result will be to the benefit of the final user."
Nanika Fajfar Translator & Purchasing Department @KOVINAR d.o.o.
Frequently asked questions
Microsoft Translator is solely a Machine translation tool, meaning that the translations are delivered completely without the help of human translators. Microsoft Translator is a good tool when your only need is fast translation. However, you have to keep in mind that the translation is produced with MT technology. The automatic translation it produces is therefore not always completely accurate.
The quality of Microsoft Translator is evaluated with a method called the BLEU score. BLEU is an algorithm for evaluating the quality of Machine translation output. You can read more about BLEU here.
Microsoft Translator uses machine translation as its core technology. It uses different types of computer learning, which allow it to improve over time.
Neural Machine translation: This system tries to mimic how the brain works to translate between languages.
Syntax-based SMT: This system is based on translating syntactic units, rather than a word or string of words.
Phrase-based SMT: This system is used for the MT to learn the correspondence between languages on its own.
Bitext word alignment: This system uses public translation memory to teach the MT to translate automatically.
If you would like to translate your files, Catapult is the best option for you. You can give it a test ride for free by clicking
here
.
It really depends on what you are trying to do and what your preferences are. Both services have their own advantages and disadvantages.
Google Translate currently supports 108 languages, while Microsoft Translator supports 91. Both tools use machine translation technology and translation memory to produce translations. Microsoft supports 30 file types and allows the user to upload documents of up to 100MB in size. Google supports only 11 different file types and allows the user to translate files of up to 10MB. Microsoft also has a unique feature that allows for multilingual group conversations.