Taia vs Localazy: Discover the Best Localazy Alternative
We heard you make awesome mobile apps! Ready to take your whole business global and get ahead of your competition? Read further and discover the best Localazy alternative on the market! Taia offers professional services that go beyond your expectations.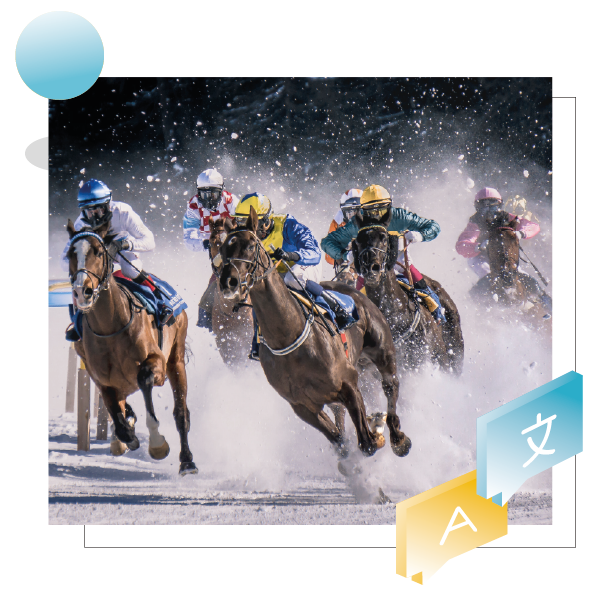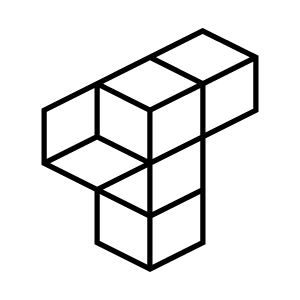 Taia is a modern translation platform that combines highly experienced translators with the latest technology. We translate into 97 different languages, helping your business to break down borders. Taia uses the latest advancements in AI and Machine Translation to provide users worldwide with fast, effective, high-quality translation services at affordable prices.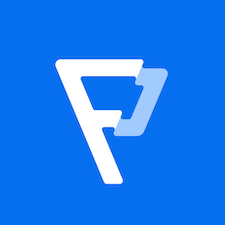 Localazy is a localization platform that provides translation solutions for app developers. Thanks to their integration capabilities, they can automatically translate mobile apps into up to 80 different languages. They offer professional human translation services as well as instant machine translation. Localazy helps speed up the translation workflow.
Comparing Taia and Localazy
You don't want to bet just another App developer out there, do you? Then maybe it's time to use a provider with tailor-made services for you! Read on to see why Taia is the best Localazy alternative on the market!
"Professional service that saved us a lot of time. Communication was clear throughout the project and the end product was delivered on time and in perfect condition. We will definitely use the service again."
Marko Gašparič, CEO @GeoSplet
Why Taia is the best Localazy alternative
Localazy helps you localize your software fast. But we take care of your whole translation workflow! From legal certificates to marketing texts, we've got you covered!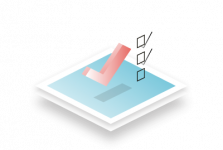 We strive to improve your expectations with every translation delivery! Our 0,63% complaint rate and 99% on-time delivery says it all. We put quality first at all times.
Every translation project is delivered in compliance with the ISO 9001:2015 and ISO 17100:2015 standards. With our rigorous onboarding process, we make sure only the best of the best translators in the industry join our team.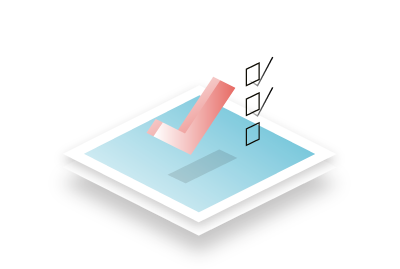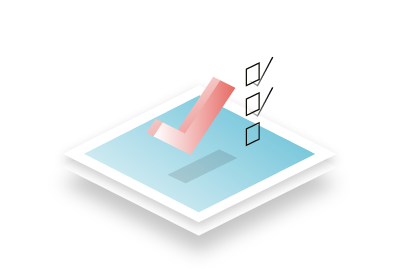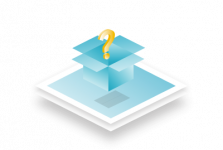 Tailor-Made Translation Solutions
Localazy makes your software localization process effortless. We take care of your whole translation workflow, from documents and legal certificates to software translation.
We offer translation services tailored exclusively for you. Delivering your message across the globe has never been so easy!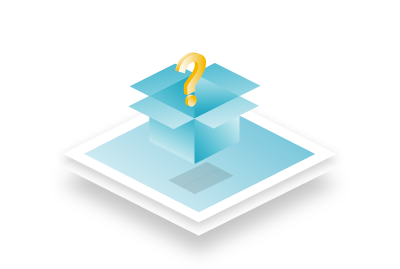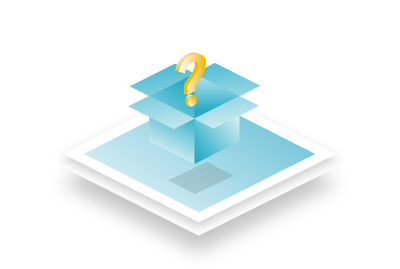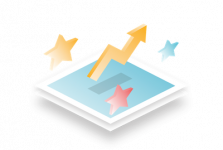 Designated project manager
Never feel lost when working with us. We help you with every step of the project, making the translation process easy as pie!
A designated project manager will help you go through the whole process, from choosing the perfect translation service to delivering translations quickly and securely.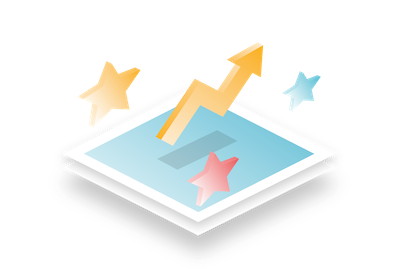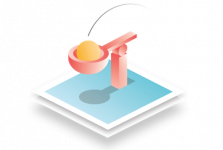 Accelerate your translation workflow with Catapult. Our CAT tool is designed for teams that translate in-house and want to deliver quality content quickly and accurately! When translation gets too much to handle for your team, we can always jump in and help you with professional translation services.
With Catapult, you will speed up your translation workflow by up to 3 times. Still a bit unsure? Give it a test run, it's free!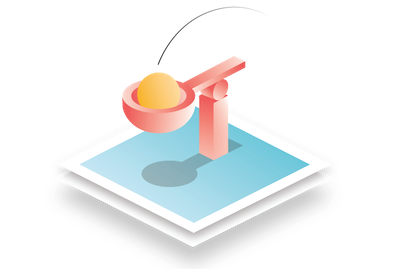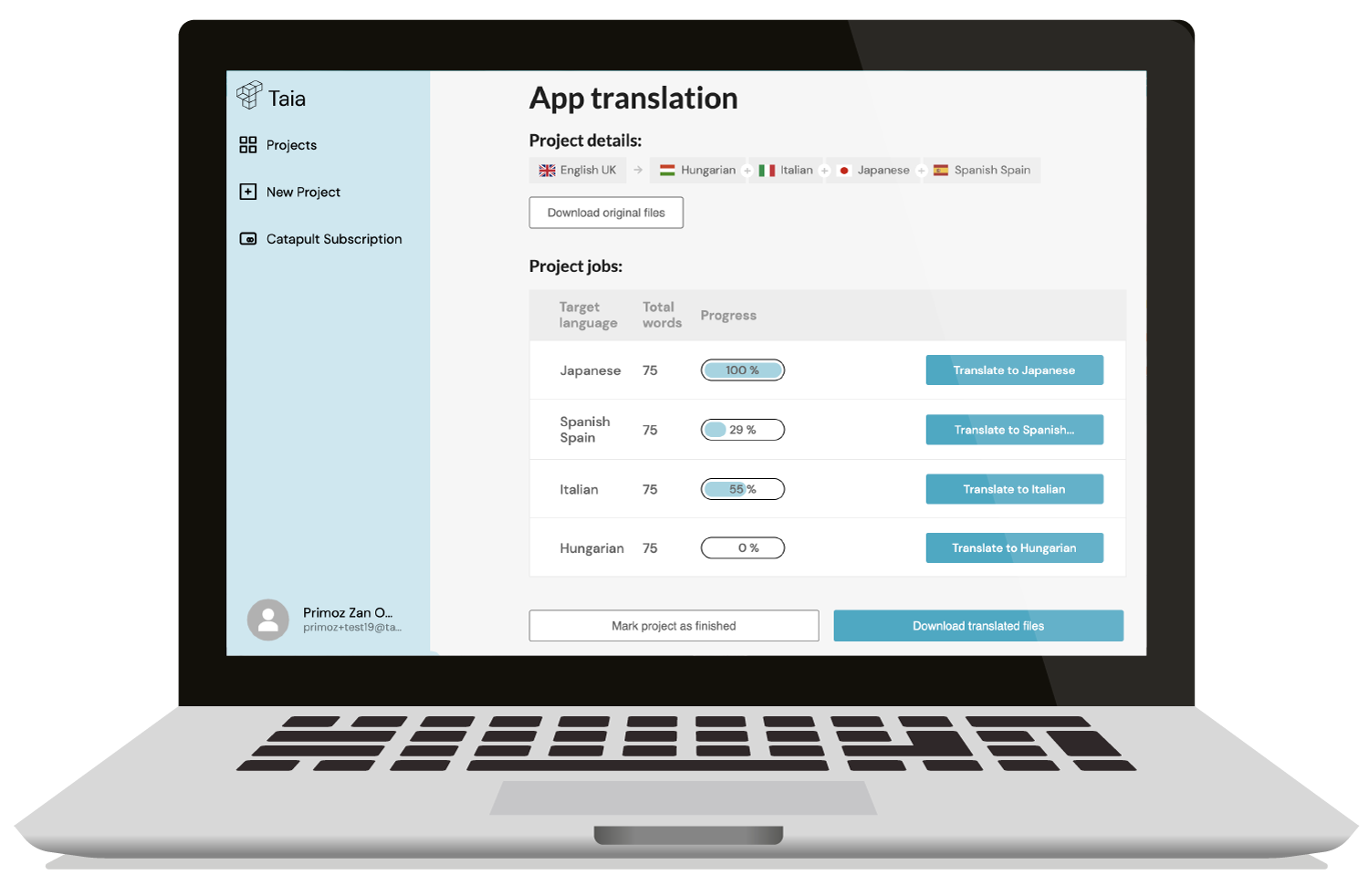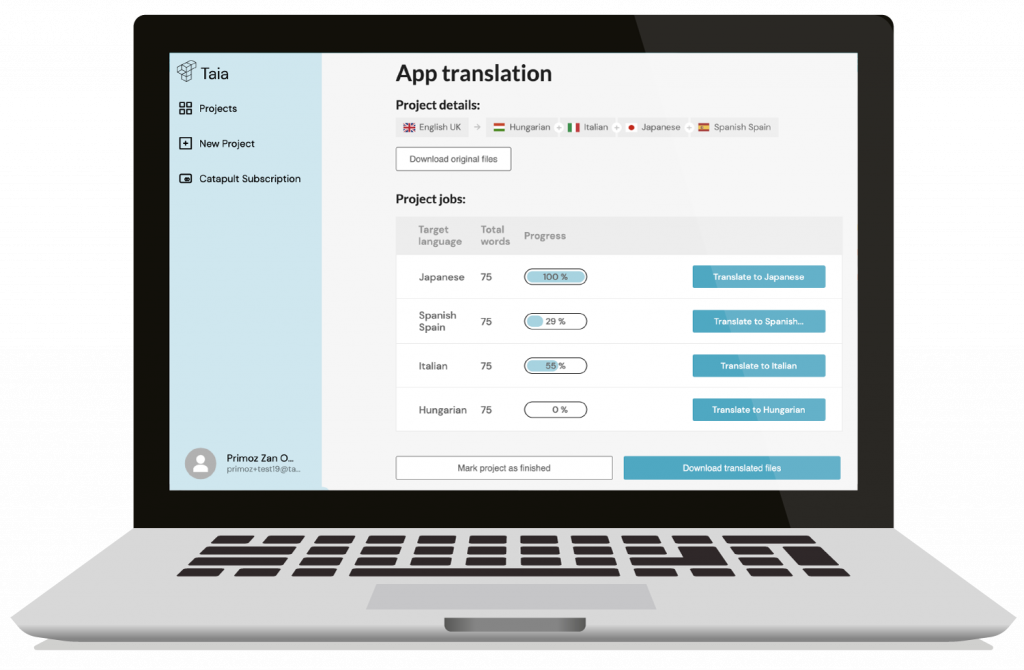 Take Catapult for a test ride!
And see for yourself how much time can you save.
"We've been working with Taia for many years now. During this time we established a very pleasant business relationship. We can describe their work as fast, reliable, very professional, and high quality. They listen to their customers' needs and always deliver as expected."
Aleša Mikuš, Product EHS&R Leader @3M East AG

Frequently asked questions
Mobile app localization is the process of adjusting the language of your app to the cultural context of a target audience. It is part of the internationalization process and aims to adapt your software to a new language, currency, media, etc. Mobile localization is an efficient way of creating a personalized experience for customers around the world.
Internationalization, or
i18n
in other words, is a way of designing and developing a product, application, or document. Content is designed in a way that enables efficient localization for target audiences around the world. This method is mainly used by software developers and digital product designers.
Localazy offers 4 different machine translation engines to help developers translate their content instantly. Supported engines are:
Google translate
DeepL
Amazon Translate
Microsoft Azure